MY NIE NUMBER PRIVACY POLICY
The Legal Part: Keeping it simple we will treat your Private Information like we would like our own kept. Safe, Secure and Private. Here at MY NIE Number We do not pass on any details about our clients unless required under law.  Please read the full privacy and cookies policy below.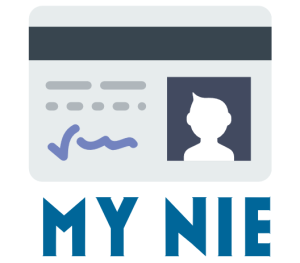 At MY NIE Number Spain we have adopted the following Privacy Policy as part of our commitment to protect any personal information ("Personal Information") which you may provide to us through this website.
Any change to this Privacy Policy will be posted on this website and will become effective 5 days after posting.
Please note that the MY NIE Number Spain Privacy Policy does not apply to other websites linked through this website. Personal Information which you choose to provide to other websites will be subject to the privacy policies of those websites.
We will not use or disclose your Personal Information unless you have given your permission, except for the following purposes:
To assess, operate and improve this website and the services provided through it;
To keep you informed about MY NIE Number and our services and about this website;
If we are required to disclose such Personal Information by any applicable law, regulation or legal process.
We will not sell, trade or rent your Personal Information to others unless you have given your permission.  We will not ever ask our NIE Number customers permission to sell your information. We never sell our customers information.
With your permission, we will only share your Personal Information with carefully chosen, reputable and trustworthy third parties. We will follow the relevant legal requirements and use all reasonable precautions to ensure that only responsible third parties see the Personal Information.
However, we are not responsible for any breach of security or any act or omission of third parties who receive the Personal Information. Your Personal Information may be used, transferred to or stored in countries outside your own.
This privacy policy will apply to such Personal Information whether or not required under the laws of each such country. In addition to the use of your Personal Information as described above, we may also gather anonymous information which may be used by us or shared with third parties.
This is information which does not identify you, but which may be helpful for marketing purposes or for improving the NIE Number Spain website or the services provided through it.
Cookies
Our NIE Number Spain website uses, or may, from time to time use Cookies.
Cookies are pieces of information that a website transfers to your computer's hard disk for record-keeping purposes and they can make the World Wide Web more useful by storing information about your preferences on a particular site.
The use of Cookies is normal practice in the industry and many major websites use them to provide useful features for their customers.
Cookies do not personally identify users but they do identify a user's computer. Most browsers are initially set to accept Cookies. If you prefer, you can set your browser to refuse Cookies.
If you have any questions or wish to have any Personal Information edited or deleted, please e-mail us or telephone us.
Need your NIE Number Spain Fast?
Need a NIE Number in Benidorm?
Book a NIE Number Appointment Today