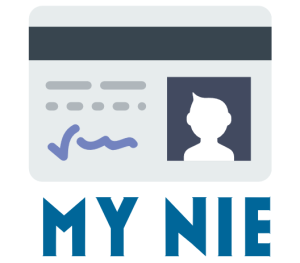 Please use our Secure online NIE Number Booking Form below to provide the details we need to book your NIE Number appointment in Spain and complete your NIE Number application forms. This Page is SSL secured to protect your information.  Look for the padlock in your browser bar.
We Offer two services: Please select on the form which service you would like to order.
1.) NIE Number Only: This service we will book your NIE Number appointment at the Police Station and Complete your NIE Number forms. You are required to print the forms and arrive at the police station at the time and date we provide for your appointment. The Price of this service is £29.99 + IVA (Spanish VAT) This service is ideal for those who do not plan to work or generate income in Spain.
2.) NIE Number + Social security Number paperwork completed (FORM T1A).  This service will book your NIE Number appointment at the police station, complete your NIE Number paperwork plus complete your Social security paperwork (form TA_1). Once you have your NIE Number you take the social security number form we provide you plus your NIE certificate to the social security office in your town and they will provide your Social security number (system may vary town to town and you may need to make an appointment at the office in your area). The cost of this service is £39.99 + IVA (Spanish VAT) If you are planning on working in Spain you require this service.
Confused if you need only a NIE Number, or a NIE Number + Social security number? Click here to read more.
If you are a UK Passport holder and you wish to Apply for the NEW TIE Residency Card Click Here.  (this is for residency, for NIE continue to use the form below.)
Filling in Our NIE Number booking Form:
Please ensure you provide a Valid Telephone Number and Email Address so our representative can contact you with your NIE Number booking details. As soon as we have you booked in one of our staff will be in touch.
Our emails may sometimes go into your Spam/Junk folder please ensure you check these so you don't miss our emails.
Please be aware you can only get a Cita Previa NIE Number Police station appointment Monday-Friday (no appointments are given for weekends) and appointments are generally in the morning up to midday.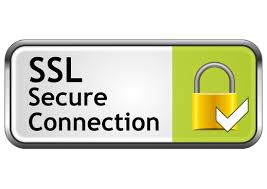 STEP 1 COMPLETE THE BOOKING FORM
STEP 2 MAKE THE PAYMENT
Did you press the send button under the booking form above? Please make sure you send your booking form before continuing to payment.
Please use either of the Secure PayPal links below to pay for your service. You do not need a PayPal account for this. You can choose check out by credit or debit card once you have opened the link. Please be aware this is a non refundable service. Our support is part of the service.
Please note we do not respond or process submitted forms without a payment.
---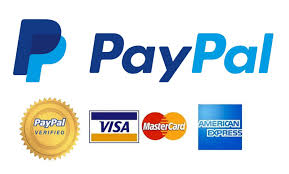 Click here to pay for our NIE Number only service Via Paypal or Credit/Debit Card. £29.99 + IVA
Click here to Pay for our NIE Number + Social Security Number Service  by Credit or Debit card/PayPal £39.99 + IVA
  Please be aware that forms submitted without a payment will be deleted from our system after 1hr.  
IMPORTANT INFORMATION
Our emails can sometimes be mistaken as Junk/Spam mail. Please ensure you check your junkmail/spam folder if your booking does not arrive in your inbox folder.
NIE Number booking form Questions and Answers:
Q: Why do you need so many personal details for me to get my NIE Number/Social security Number?
A: The NIE Number paperwork we will fill out for you asks all the questions in our online form above.  Once we have filled out your NIE Number forms (EX15 AND 790) your details are deleted from our system normally within 24hrs. We take the security of your personal information seriously.
Q: I made a mistake when filling in the online NIE Number form, can you make changes after I have been sent my confirmation?
A: Please ensure the name on your Passport matches that on our Fast online NIE Number booking form above. Please also double check your passport number as this is vitally important. Other details such as address, parents names, phone numbers can be changed at any time but your name and passport number must be correct.  Your passport must have at least 6 months before it expires.
Q: Why have I got a strange email from the Spanish Police? I think its about my NIE Number appointment but Its all in Spanish and I cant read it.
A: While we are booking your appointment at the Police station to obtain your NIE Number the Spanish police will automatically send you an email confirming your appointment time and date. Keep this email aside, you will shortly receive an email from us in English explaining what you need to do next and what forms you need to print. Please do not click on any links in the police email.
Q: I'm not in Spain yet, can you get my NIE Number appointment booked for when I arrive?
A: Yes, this is possible. We call this a Fly-In NIE Number appointment. There's normally a short wait before your appointment date anyway but let us know the date you arrive in Spain and we will do our best to book you in after that date (pending appointments being available)
Q: Why do I need to give my Parents name for my NIE Number appointment??
A: The Spanish NIE Number forms require both your Mother and Fathers Name (please ensure you insert both first and surname, middle names are not required). Unfortunately there is no way around this. If you are unable to provide the names please contact us to discuss further.
Q: Why can I not book via the Telephone?
A: Currently we do not accept telephone bookings for NIE Number appointments. We prefer to use our Secure online NIE Number booking form so we make sure we have all the right details we need for booking your appointment with the CITA PRIVA and completing your paperwork.
Q: My passport still states my Married name, but I now use my Maiden name. Can I make my NIE Number application in my Maiden name?
A: You application MUST be in the name on your passport. The Spanish police will not accept any other names. If we submit forms in the incorrect name you will be refused a NIE Number.
Q: I don't have a Spanish Address to use? What can I do?
A: The address section of our online NIE Number form should be an address in Spain. This does not have to be your home, many people use the address of a hotel or local café. If you do not have access to a Spanish address don't  worry leave this section blank and our advisors will sort this out for you.  You can easily change the address once you have your NIE Number certificate.
Q: I don't have a Spanish Telephone Number to use on my NIE Number application form. Can I use my UK mobile number?
A: Ideally a Spanish telephone number is required for your NIE Number application form. If you don't have a number yet please feel free to use your UK telephone number.
Q: My Passport is about to expire. Can I still get my NIE Number?
A: We recommend you have at least 6 months remaining on your passport when you apply for a NIE Number.
If you have less than 6 months until you need to renew your passport please contact us to discuss further. Click here to renew your British Passport. 
Q: Can I get my Spanish Social Security Number before I have a NIE Number
A: You need to have your NIE Number certificate BEFORE you can collect a Spanish Social security Number.  Once you have your NIE Number enter it into the blank section of the form we send you and take it to your Nearest Social security Office.
Q: A friend in an online forum is telling me I don't need to book an appointment to get a NIE Number in Spain and I can walk into any police station and demand one? Is this right?
A: Advice given in Online forums and outdated information on the internet causes us problems every day… Since 2016 it has NOT been possible to obtain a NIE Number without a CITA PRIVA appointment and the correct forms completed.  We have a wealth of knowledge on the NIE Number system and keep up to date with changes in the law with regards to this area.
**If you do manage to find a Police station that will issue a NIE Number certificate without an appointment please let us know 🙂
Q: My friend down the pub (The Sun Burnt Arms) said if I give the Spanish Police a few Euros they will get me a NIE Number appointment sooner. Is this Right?
A: No, Just No! Although information given by locals in the pub is sometimes helpful this is Absolutely not the case with Spanish NIE Numbers…… NIE Number certificates are normally issued from main central police stations.  We would strongly recommend NOT trying this.. (we have heard of people who have tried and run into problems with the law) Also avoid using a fake NIE Number.
Q: I submitted my NIE Number form but haven't heard anything back?
A: Once you press the submit button on our online NIE Number booking form it is almost instantly received by us. We then link it to a payment and our representative will call you. If we have not received payment confirmation from PayPal we can not start processing your booking. 
If, in the very unlikely case you have made payment and still have not heard from us please let us know using the contact us form. This is very, very unlikely but computer glitches/human error do occasionally happen.
Q: Do I need a NIE Number for my Children?
A: Children of any age can get a NIE Number if they need one. Some events such as out of school sports lessons require your child to have a NIE Number. If we are processing an application for a child please let us know in the extra notes section of the form. Read more about NIE Numbers and children here.
Q: I met the man in the pub again last night. He said my NIE Number will expire after 3 months. Is this right?
A: The man at the pub strikes again!  Before 2016 the Spanish Police did used to Issue Temporary NIE Numbers for 3 months. The rules have now changed and your NIE Number is the same number for life. Click here to read more about 'do NIE Numbers Expire'.
Q: Do I have to still take passport photo's to my NIE Number appointment?
Yes, despite what is said in some online forums most police stations still require you to take two passport sized photos to your NIE Number appointment. Click here to read about NIE Number passport photos.
Q: I want to fill in the forms my self but need them Translated into English. Can you send me a translated version?
A: Unless you are well read in Spanish and have a good grasp of the Spanish booking system we do not recommend attempting to either book or fill in the Spanish NIE Number forms your self.  Our staff can do all this for you. 
Making a mistake when booking or filling in the forms can be a costly mistake if you get refused a NIE Number at your appointment. Click here to read more about English translated NIE Number forms.
Q: I need my NIE Number Really Fast! What can I do?
Firstly don't Panic! Send us all your details on the form above and mark 'URGENT' in the extra information section.  Let us know how far your willing to travel to an alternative police station and we will get to work.  Sometimes its the case of booking you in for the next appointment available at your local police station and waiting for a cancellation to come up.
Sometimes its possible to travel to another police station to get your NIE Number.  We are not 'magicians' but we do know a few 'tricks' to get you in sooner if needed.  Click here to read about getting your NIE Number Fast
Q: I'm a EU Citizen. I can work freely anywhere in the EU. Why must I have a NIE Number in Spain?
A: Setting the debate over this issue aside, you have to abide by the tax rules in each EU Country. All 'Foreigners' looking to buy property, make financial transactions or work in Spain must by Spanish Law have a NIE Number. Click here to read more about Getting a NIE Number as a EU Citizen.
Q: Does your Company also do Residency applications in Spain?
A: We are currently working on a whole new section of the website dealing with residency applications. This area is not yet live but once you have your NIE Number come back to us for your discount price residency application. Click here to read about residency in Spain.
Q: The waiting time for an appointment is crazy. I think your company is just slow at booking appointments. What do you say to that?
A: Our main priority is to get you booked in to a NIE Number appointment at the Police station and to have your NIE Number certificate in your hand as soon as possible.  Within a few hours of receiving your application one of our staff is tasked with booking your appointment. It is not in our interests to delay your appointment time.
We understand that sometimes waiting for a cancellation appointment can be stressful, especially if you are waiting to start a job, buy a property or have some other urgent need for a NIE Number.
Unfortunately the Spanish booking system is what it is. The Spanish police will release the appointments as and when they decide to. We can only work with what the Spanish system will give us.  If you arrive in busy parts of Spain in peak tourist Season you will very likely have some sort of waiting time until your appointment.
We kindly ask that you speak to our hardworking staff in a Polite manor, as you would expect from us at all times.  We reserve the right to cancel any persons appointment and refund their payment if we feel this mutual respect is not adhered to.
Q: I've lost my NIE Number certificate, can you order me a new one?
A: Unfortunatly the system around getting a replacement NIE Number certificate is the same as applying for a new number. We will need all your information again and need to make you a new appointment at the Police station. Click here to read about Lost NIE Numbers.
Q: If I get my NIE Number now will it still be Valid after Brexit?
A: Yes your new Spanish NIE Number will be be valid post Brexit. We have a page on our blog discussing NIE Numbers and Brexit. The law on obtaining NIE Numbers is likely to change after Brexit. We will update our blog when we know the changes.
Hopefully our fun question and answers above have alleviated your NIE Number fears…. If you still have concerns or questions please use the Contact Us from the main menu.
Q: What is the cost of your NIE Number Service? Is there any hidden Charges?
A: There is a flat rate cost of our service. This is currently £20. This includes filling in your paperwork and booking you an appointment at the Police station. This includes FREE Telephone Support and 121 help from our NIE Number Experts. Read more about the cost of NIE Numbers
Q: Do I need to be on the Empadronamiento to be able to get a NIE Number in Spain?
A: Currently we are only aware of one Region is Spain (A Coruna)  which Requires you to be on the empadronamiento to be able to get your NIE Number. Read more about empadronamiento and NIE Numbers
Q: Why have some sections of the NIE Number forms been left blank?
A: Some sections of your NIE Number forms have been intentionally left blank.  This is because most sections are inapplicable to your application. We may leave other sections blank due to regional differences in how the form should be completed. We recommend taking a Black ball point pen with you (must be black, must be ballpoint) in case any additional information is required in your region on the NIE Number forms.
Q: I don't know which type of Proof to take to my NIE Number appointment. Can you help me?
A: Once we have received your details and made your CITA PRIVIA online NIE Number appointment our staff we let you know what documents you need to take based on your own personal circumstances and reason for needing a NIE Number. It is your responsibility to provide the correct proof for your NIE Number application.
Q: If I am not successful on obtaining a NIE Number on my first visit to the police station will you rebook me another appointment?
A: We will book your first NIE Number appointment for you when you place your order. Please ensure you arrive to your NIE Number appointment not only on time, but early. The Spanish police do not appreciate it when people turn up late for their appointments.
Thank you for Using the MY NIE Number website. Uk & Spain's Number 1 Budget NIE Number service. Don't forget to tell your friends about us 🙂
Lisa & The NIE Number team!
Internal Links
Do I need a NIE Number to open a bank account in Spain?
If I have a NIE Number do I have to pay Tax in Spain?
How to get a NIE Number in Malaga
How to get a NIE Number in Alicante