Welcome to Alicante. Your new life in the sun is about to start. But the one thing you will need before you start working, open a bank account or buy a house is an Alicante NIE Number.
What is an Alicante NIE Number and why do I need one?
Your Alicante NIE Number, known as a Número de Identificación de Extranjero in Spanish is your tax identification number given by the Spanish Police.
Your Alicante NIE number will generally start with a letter, followed by seven numbers, finished with another letter. (For example T – 5454321 – Z). Your NIE number is unique to you and it is neither transferable nor does it expire.
You will need a NIE Number to complete the following tasks:
Open a Spanish bank account
Work in Spain
Start a company or register as self employed
Buy a business in Spain
Buy a property in Spain
Get a mobile phone contract in Spain
Get free health care in Spain
Stay in Spain for longer than 90 days
Inherit property
Connect to home wifi
What does an Alicante NIE Number look like?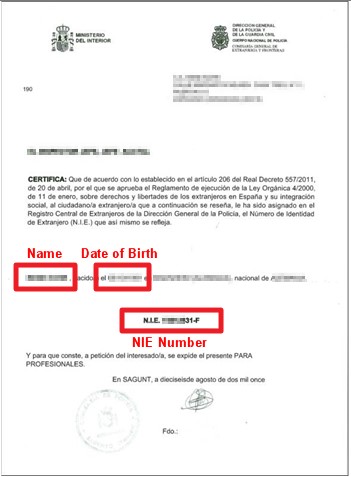 Your NIE Number will be issued to you by the Spanish police on a white A4 piece of paper (not a card). The certificate will have your full name, Passport number, date of birth and NIE Number printed onto it and will state the police station which issued it.
I need my NIE Number in Alicante, How soon can you help me?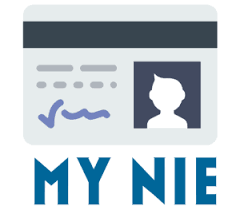 MY NIE is Spains number one online NIE Number service.
We can organise your whole NIE Number experience online. We will book your appointment at Alicante police station at a time and date that suits you, plus complete all your paperwork and email over to you to simply print.
Your only task will be to arrive at the police station in Alicante at the time and date we provide you and Show your passport and hand in the paperwork we provide you.
Ready to get your NIE Number in Alicante?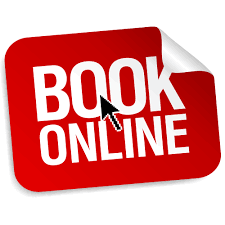 Click here to read more about our NIE Number service for the alicante area and order your NIE Number today.
More NIE Number Information
How soon after my NIE Number appointment will I get my NIE Number certificate?
Once you have attended Alicante police station, handed in your NIE Number paperwork, along with your two passport photos, and shown your passport you will normally be issued with the NIE Number certificate the same day. There are 7 police stations in the alicante region stretching between Denia and Murcia.
However, some times if there is not a senior officer on site to sign your certificate you maybe asked to come back another day to collect your NIE Number certificate.
What will I need to take with me to the appointment. Will I need a translator with me?
You will need to take the following items with you to your Alicante NIE Number appointment.
The paperwork we provide you via email EX15 and paid form 790
Two passport photos
A photo copy of the inside page of your passport, or every page for non eu passport holders
Your original passport with at least 3 months left before it expires
Evidence for the reason you require a NIE Number such as estate agent details, proof of inheritance. Call our office to discuss this.
At your appointment you are simply handing in paperwork which will all be correct as our expert NIE Number team have completed it for you. its very unlikely you will need a translator but you are welcome to take your own if you feel more comfortable.
Can I have one NIE Number appointment for both my self and my partner/friend at the same time?
No, each person visiting Alicante police station for their NIE Number will need a separate appointment and own paperwork.
We are generally able to give you two appointments within 10 minutes of each other but please ensure you use the 'other notes' section on our booking form to tell us you would like the same date and time as your partner.
If I get my NIE Number in Alicante can I then use it in an other part of Spain?
Your Spanish NIE Number can be used in all parts of mainland Spain not just Alicante, plus the Canary and Balearic Islands. One Number covers you for the whole of Spain there are not different types for different areas of Spain.
Can I go to Alicante police station if I live in another area of the province?
Yes, you can go to Alicante police station to get your NIE Number if you live anywhere in the Alicante Province stretching from Denia to Murcia.
Can I get my NIE Number in Alicante without an appointment?
Years ago you were able to turn up at your local police station and wait in line to be issued a NIE Number. These days the police have an online booking system and you will not be seen under any circumstances without a NIE Number appointment. Please do not try attending the police station without an appointment as the police will not even let you into the police station.
Is it possible to get my NIE Number without visiting the police station?
Unfortunately not. You must attend the police station in person to be able to show your passport and collect your NIE Number. There is no online only NIE Number system at the moment.
Where will my NIE Number appointment be in Alicante?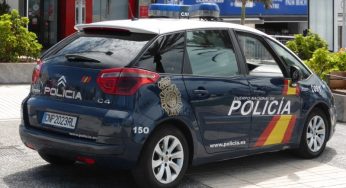 The main police station/Forgieners office can be found at: Calle de la Ebanistería, 4, 03008 Alicante. You need a NIE Number booking to be able to attend the police station. You will not be seen unless you have the correct booking and paperwork. There are 7 police stations in the alicante region for NIE. They are Denia, Benidorm, Alicante central, Elche, Orihuela Costa, Orihuela Sol, Torrevieja.
How long will my NIE Number Alicante appointment take? Will I be there all day?
You will be given a set time and date for your appointment. Generally the police stations run on time but its always best to arrive at least 30 minutes early so you can be seen sooner if possible.
Your actual appointment will last not much more than 2 minutes. The officer will check your paperwork then either issue a NIE Number there and then, or Ask your to come back latter. In Alicante it is almost always issued straight away.
What will happen if I am refused a NIE Number in Alicante
In the usual event that your application is refused please call our office on 0034 665556070 as soon as possible. its likely you have forgotten to take some paperwork or something we asked you to take in the instructions we sent you.
Should I pay my NIE Number tax before or after my Appointment?
You need to visit a bank in Alicante before your appointment and pay the form 790 NIE Number tax. We have sent you form 790 which is made up of 4 pages. You need to take all these pages to the bank, pay the tax (9.84) and ensure you can a stamp on at least one of the forms from the cashier.
My passport is out of date. Can I still get a NIE Number in Alicante?
No, you will need to have at least 3 months remaining on your passport to apply for a NIE Number. Click here to renew your passport.
Do I need a photo copy of my passport? Is it all pages or just the front cover?
Yes, you need to take a photo copy of the inside page of your passport. This can be colour or Black and white. If you are non EU you need to take a copy of every-age of your passport.
What size should the passport photos be?
You will need to take two passport photos to your NIE Number appointment in Alicante. These should be the British standard size. Click here for more information on passport photo. Most Carrefour supermarkets have a Photo Booth machine in them.
Should I print the NIE Number forms in colour or black and white?
The police in Alicante will accept your forms in either full colour or black and white but must be printed single sided.
Ive been told there is a long waiting list for appointments in Alicante. Can you get me a earlier appointment?
We have an excellent relationship with the Spanish police are are generally able to obtain cancelation appointments for the same week. Please feel free to call our NIE Number helpline if you would like to discuss you exact requirements.
Do my children need a NIE Number in Alicante?
As a general rule Children are not issued the white NIE Number certificate. Children under 16 are usually issued their NIE Numbers when they apply for residency. This is printed onto the green residency card. If you have a special reason for a child needing a nie such as inheritance the police will issue them if you have a copy of the Childs birth certificate translated into Spanish.
Here at MY NIE we like to go traveling in and around Spain finding activities you can do with or without a NIE Number.
This week we decided to jump in the MYNIE Jeep and Visit Alicante for the day.
Where is Alicante?
Alicante is a port city on Spain's southeastern Costa Blanca, and the capital of the Alicante province. Its old town, Barrio de la Santa Cruz, has narrow streets, colored houses and a nightlife scene. From here, an elevator or a steep climb leads to medieval Castillo de Santa Bárbara, set on a hilltop with sweeping views of the Mediterranean coast.
For most activities in Alicante you wont need a Spanish NIE Number.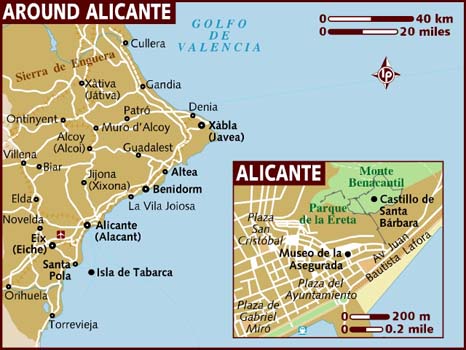 Traveling to and around Alicante
Alicante has an excellent airport. Located just outside the main city Alicante Airport is a main international hub and flights can be brought at a reasonable price for most of the year. there are excellent bus links from the airport going to all lost all places in the Alicante Province and beyond.
Alicante City has got a very modern bus station located in Muelle de Poniente S/N – close to Alicante harbour. From here you can get a bus as far as Madrid or Malaga or as close Benidorm.
Alicante is a central hub for train travel. Alicante Train Terminal is the central railway station of Alicante, Spain. Commonly referred locally as the RENFE station, the station is part of Adif system, and is a terminal station.
The good news is you don't need a NIE Numbers to use any public transport in Spain. If you are asked for one you can give your passport number or ID card number if you have one.
What to do in Alicante
The trip advisor website has a great list of things to do in Alicante but we have put our top 5 below for you to check out. You wont need a Spanish NIE Number to visit any of these places in Alicante.
1.) The Castle of Santa Barbara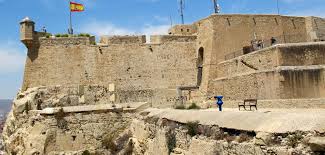 The Castle of Santa Barbara can be found in Alicante sitting a top the Benacantil mountain. This giant rock rising above the Alicante sky line is a fortress with medieval Arab origins.
The most recent renovations took place during Spain's Golden Age in the 1500s, but if you look closely you'll find little fragments from Moorish times.
The best time to visit the castle is early in the morning before the sun is at its hottest. If walking up sounds liker just to much hard work the secret is there's also a lift that runs from just behind Postiguet Beach.
Theres no charge to visit the castle or use the lift and you wont need a NIE Number to visit.
2.) Archaeological Museum
If Archaeology is your thing you will love this museum which will explain about Alicante's origins. There is a small charge to enter the museum but you wont need a NIE Number to visit the Alicante Archaeological Museum.
The museum start in prehistory with the hunter gatherers and see the first hand-crafted metallic items forged around Alicante.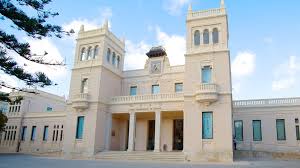 Then there's the Iberian room, devoted to the many pre-Roman archaeological sites close by that have yielded wonderful pieces of sculpture and ceramics.
One of the most thrilling of displays cover medieval times, when for a brief period, Jewish, Islamic and Christian cultures existed side-by-side. the museum is great attraction to take children interested in history.
3.) Contemporary Art Museum
The contemporary Art museum can be found housed in Alicante's oldest secular building, a former granary constructed in 1687 next to the Santa María Basilica. It was founded in 1976 by the Alicante sculptor Eusebio Sempere, displaying his private collection.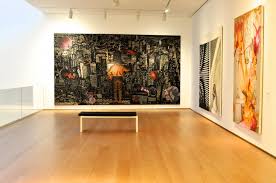 The museum boasts 800 pieces including many from the most celebrated 20th-century artists, including Picasso, Francis Bacon, Salvador Dalí and Joan Miró.
Only a third of the works can be displayed at any time, and the display is rotated throughout the year, so no two visits will be the same.
4.) Rio Safari Park, Alicante
The Rio Safari Park Alicante is an animal park at Santa Pola-Elche road, in Costa Blanca.
It is located within an oasis with more than 4000 palm trees. An ideal place for families with children.
Visitors to the park can enjoy a nice journey and relax, meeting more than one hundred animal species. Enjoy Splash Park during summer, the new water park of Rio Safari Elche with pools, many toboggans, water falls, children playground, baby area and restaurant.
Swimming with sea lions, encounters with lemurs, chimpanzees and orangutans; shows and multi-adventure area are other activities people can enjoy at Rio Safari Elche. You won't need a NIE Number to visit the Safari park but you might well need a bank loan… The price of food in the park is very expensive.
Click here to visit the Rio Safari Website
5.) Take a boat trip around Alicante or visit Tabarca
In the port at Alicante you will find many companies that provide boat trips. Choose between a catamaran cruise in the sea next to the city or a trip to Tabarca Island.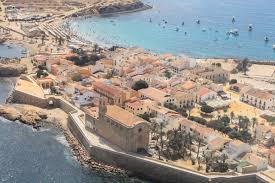 Tabarca is a small, walled community on with the same kind of whitewashed houses and blue shutters you'll see in Alicante's old-town. Only here there's no need for cars or any other modern conveniences!
If you get a chance check out the church of St. Peter and St. Paul, and walk through the island's sparse landscape to see the lighthouse.
What is the weather like in Alicante?
August is Generally the hottest month in Alicante with an average temperature of 26°C (79°F)and the coldest is January at 12°C (54°F) with the most daily sunshine hours at 11 in July.

The wettest month is October with an average of 66mm of rain. The best month to swim in the sea is in August when the average sea temperature is 26°C(79°F).
Internal links
How to get a NIE Number in Murcia
How to get a NIE Number in Denia