Congratulations on moving to Malaga! Your new life in the sun is almost set and ready to go. But have you got your Spanish NIE Number?
You will need a NIE Number in Malaga to open a bank account, rent or buy a property, connect to internet or get a contract phone in Spain.
All area's of Malaga require you to have a NIE Number, including: Marbella, Malaga central, Estepona, Mijas, Ronda, Fuengirola, Nerja, Benalmadena, Torremolinos, Antequera, Torrox, Velez Malaga, Manilva, Benahavis, Frigiliana, Casares.
How our NIE Number service works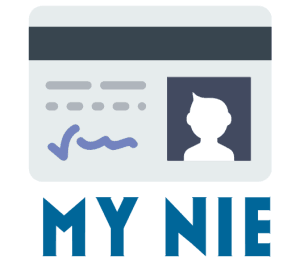 By completing just one simple form on our website we are able to provide all your required paperwork and make your NIE Number appointment at the police station.
Your only task will be to arrive at the police station you are designated on the correct date and time and show your passport to collect your NIE Number.
Click here to read more about our NIE Number service for the Malaga area
More about Malaga
Here at MY NIE Number we like to go traveling around. This week we visited Malaga. Check out our guide below for useful tips for holidaying or living in Malaga.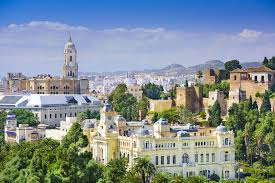 You dont need a Spanish NIE Number to visit Malaga.  Malaga is a Spanish City on the Costa del Sol on the Mediterranean sea, in a region called Andalucía in the South of the country. The popular tourist resort is  the 6th Most popular city and Spain and the second most popular city in its province of Andalucía. Tourism is hugely import for the economy in Malaga.
Famous as the birth place of Artist Picasso and for its fine Architectural assets, Malaga also boasts impressive Mediterranean cuisine, fine Spanish wines and some of the beast beaches in the world.
Attractions in Malaga
The city of Malaga is its own little world of magic and you don't need your Spanish NIE Number to discover it. It was once described by the famous poet Vicente Aleixandre as 'paradise between the sky and the earth'.
Malaga has 3 main beaches to visit, Torremolinos Beach, El Palo Beach and La Caleta Beach. The weather is generally good and is sun drenched most of the year.
It has numerous parks, including the Malaga Park, Crocodile Park and the Montes de Malaga Natural Parke. Malaga also boasts interesting landmarks and plenty of places for sightseeing which makes it an ideal place to spend a family vacation. You wont need a Spanish NIE Number to visit any of Malaga's theme parks.  You won't need a NIE Number to use the beaches or theme parks.
Transport in Malaga
Public transport in Malaga is world renowned, comfortable and safe. In the main city centre you can find basically all the main sights by walking, as they are all mostly found around the historic old town. You wont need your Spanish NIE number to jump on a bus or hail a taxi.
The main bus station in Malaga can be found next to Malaga train station. This is where busses to many places in the whole province can be found.  Malaga's  buses run from 6:45 AM to 23:00 PM. There are also 3 night buses in the summer to help you get home after a few drinks or a night at the theatre.
Malaga's train service is run by RENFE, which is the main Spanish Railway Company. In many of Malaga's new train Stations such as  Maria Zambrano, travellers can purchase train tickets to most places in Spain including Seville, Madrid and Alicante. The central train station boasts an enormous underground carpark and a shopping centre. 
It is helpful to have a NIE number for buying bus passes and discounted travel but it is not always required. Check direct with the bus/travel company.
Hotels in Malaga
Malaga offers a wide range of hotels and accommodation to suit all budgets. Click here to book a hotel in Malaga.  If you have traveled to malaga to get your NIE number you might need to stay a few nights in a hotel while the police produce your NIE number certificate.
Would you like more information about obtaining your Spanish NIE Number in Malaga? Give us a call or use our live help to contact us!
Need more information about getting your NIE Number?
While your in Malaga why not take one of the Many Tapas tours? You wont need a NIE Number and its tasty!
In the main Tapas tour you visit 4 of malagas most famous tapas resturants on a 3 hour tour, tasting upto 20 different plates of tapas, of course all served up with a large glass of wine or a chilled Mahou beer.
Benefits of going on a Tapas tour
-Excellent value for money
-Free drinks included
-Free snacks included
You Meet your tapas guide near Plaza de la Constitución in the central area  Malaga. Your guide will then walk you to your first tapas bar of the evening.
As you walk along the streets of Malaga, your Tapas guide will chat to you about Spanish foods and the surge in popularity for tapas all over the world.
While the best place to eat tapas is a subject of strong debate, It is well thought that Malaga  is one of the best places to discover it.
Tapas bars in Malaga are often packed out, but that's part of the fun! volley for space with the locals and follow the tapas etiquette of your tour guide. Dishes served each evening will vary, but you can expect up to 20 different Tapas from four different resturants.
Here at MY NIE Number Spain we like to meet some of our Valued customers. This week we met up with John and Sandra Bradshaw who moved to Malaga to open a tapas bar.
Q: How are you finding Malaga and how did you get your Spanish NIE Number?
A: We love Malaga. It was a bit of a struggle to start with the get used to the Spanish way of life. The banks closing at 1pm does not help when your running a business.  We used the my NIE number website because we found it cheap and easy to use. We put our details including our passport numbers and Spanish address into the NIE Number booking form and woke up the next day to find our appointments had been made and we had all our paper work filled out.
Q: Would you recommend our NIE Number booking service to other people and your Friends?
A: Yes we would 100% recommend your NIE Number booking service to all our friends in Spain. We found it so simple and easy to use. The Spanish NIE Number booking form was so simple because it was in clear and simple English, No Spanish was required so that was great as we speak very little Spanish Language.
How to get a NIE Number in Marbella
How to get a NIE NIE Number in Tenerife
How to get a NIE Number in Benidorm 
How to get a NIE Number in Madrid
How to get a Digital Certificate in Spain