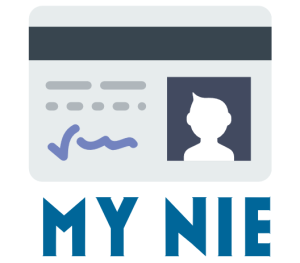 Do you need more information about NIE Numbers in Spain? Please use the Contact Us form Below to Discuss your NIE Number questions:
Would you like to contact us to discuss your Spanish NIE Number? Use our fast and secure contact us form below or  Tel: 0034 665556070
NIE Number Spain
Some Quick Question and Answers
Q: Can you tell me when my appointment will likely be before I have submitted my details?
A: The Spanish NIE Number booking website is extremely busy with thousands of people attempting to access it across the world at the same time.  We prefer to not give estimates on when your likely NIE Number appointment will be before we have your details as appointments get snapped up fast.  A delay of even an hour can mean an appointment a week latter.  Read more about getting your NIE Number fast.
The best way to get your NIE Number appointment fast is to fill in our form and send your details over to us. Within a few hours one of our staff will be in touch to discuss your appointment date.
Q: Can I just pay for one appointment and submit paperwork at the NIE Number appointment at the police station for both my partner and I?
A: The Spanish Police require each applicant to have their own NIE Number appointment at the Police station. We maybe able to get your appointments at roughly the same time and date, but you will still need two Spanish booking appointments. The Police are very strict over this.
Q: I've lost my NIE Number certificate. Why do I need to fill in the forms again.
A: When you have lost your NIE Number certificate we will rebook you an appointment at the Police station in Spain. Most of the time the police will be able to find you on the system and produce a duplicate certificate. However, in the event that the Spanish Police are unable to find you on the system we send you with new NIE Number forms so they can issue a new number if need be.
Q: I have Privacy concerns about giving out my personal details over the internet. Can I phone you to give you the details.
A: We completely understand that giving your personal information out over the internet can be worrying.
However, our website is 100% secure and your details are kept totally secure until we have finished using them, at which time they are destroyed from our system. The only details we save about you are your email address, telephone number, and booking date.  Our payments are processed by Paypal, so we are never sent your payment method details.
Its vitally important that we have your correct details so we don't make any mistakes with your booking. Human error during telephone calls can mean we take down a number or name wrong.  Our secure booking form allows you to input your data and then check it before sending it to us. Read more about our security and Privacy Policy
Q: Why is there a delay in booking my NIE Number appointment your website says 24hrs
A: Although our aim is to always have you booked in within 24hrs, sometimes some problems are out of our control. It is not unusual for the Police booking website to be down for several hours at a time. This totally stops us processing appointments.
Sometimes, due to the way appointments are released on the Spanish website by each region there are no appointments available. In this situation our staff will keep checking until more appointments are released.
Q: I submitted my form over 24hrs ago but didn't get a phone call. Why?
A: Its very rare but technical glitches do occasional happen. If you have submitted your form and not heard from us within 24hrs please use the form above. Its possible we may have an incorrect email or telephone number for you.
Some Useful Information from our Blog
Will Brexit affect my NIE Number?
A Short Summary about Brexit and NIE Numbers
All the information you need to know about if NIE Numbers Expire
How do i get a NIE Number Fast?
A guide to getting your NIE Number Fast
How do i book my NIE Number appointment?
A guide to booking your NIE Number Fast in Spain
NIE Number forms translated into English
Information about translated NIE Number forms
Our Latest Press release