NIE NUMBERS AND BREXIT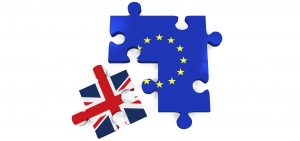 On the June 23, 2016 a referendum by British voters to exit the European Union was won with a 'YES' vote, much to the shock of many across the European Union. Read more about Brexit on Wikipedia
The word Brexit being an abbreviation of 'British Exit'  The Brexit vote was followed by the resignation of the British Prime minister David Cameron and triggered thw start of a process called article 50 which is the start of the UK'S divorce from the Union. Read more about Brexit day here.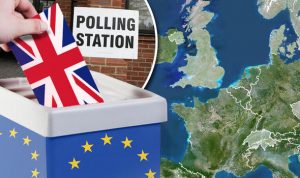 But what does this mean for your NIE Number in Spain?
Spanish NIE Numbers are issued to people all over the world, not just UK Citizens.  For this reason we believe that British Citizens wishing to work or live in Spain after the Brexit 'independence day' will still need to apply for a NIE Number, however the procedure and amount of evidence required for your need for a NIE Number might be stricter.
Although no official announcement has been made about working in Spain with a NIE Number after Brexit we believe the system will be roughly the same and non EU Citizens applying for a NIE Number. The booking system will be slightly different as we will not be applying for a certificate EU. British citizens will likely apply for a NIE Number like people from the rest of the world.
Will it be easier to get Residency in Spain Post Brexit if I Have a NIE Number?
At the moment as we go to press with this blog post its almost impossible to tell, although we believe having a NIE Number pre Brexit will make applying for Spanish Residency post Brexit easier.
If I get my NIE Number before Brexit will I be able to continue to work in Spain after Brexit?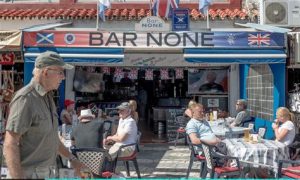 Yes. The EU and Spain will still welcome UK citizens to come and work in Spain after Brexit. Some Costal Spanish towns have a huge EX-PAT British population and the Spanish are keen to maintain a good relationship.
Until the final deal has been agreed with EU Negotiators the waters are murkey. The possibility of a 'NO DEAL' are seen as a real possibility. In this case a Bilateral agreement with the UK and Spain would be required. Read more about residency in Spain.
As I will no longer be a EU Citizen will I need to make changes to my registration on the NIE Number system after Brexit?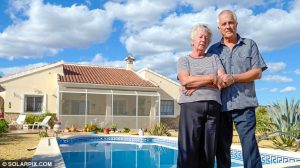 Its unclear at the moment what current British EX-PATS living in Spain willneed to do post Brexit. As soon as more news is released we will update our blog and homepage to reflect this.
If I need to make any chances to my NIE Number registration after Brexit can your company help?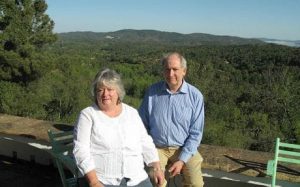 Unfortunately we don't currently have any information about the changes the Spanish government will implement after Brexit.  We hope that once the changes have been announced we will be able to advice our customers better.
I own a business in Spain. Will my Current NIE Number still work after Brexit?
If you already own a business in Spain its likely you will already have your NIE Number and Residency in Spain. It is not thought that changes will affect how you run your business in Spain after Brexit.
Will I have to update my NIE Number registration with my new non-EU post Brexit Passport?
Because your passport number is likely to stay the same post Brexit we do not think you will need to update your NIE Number registration post Brexit. We will update our blog in due course.
I am on the reduced rate of National insurance in Spain with my current NIE Number. Will this offer continue?
The reduced rate of national insurance for non residents starting a business in Spain was introduced by the Spanish Government, and is not a EU Law. As such we do not at this point believe there will be any change to your entitlement to the reduced rate post Brexit if you already hold a NIE Number.
I'm not planning on moving to Spain until after Brexit. Should I get my NIE Number before?
Without any current clarity from The Uk Government or the EU, its impossible to tell if you will obtain an advantage getting your NIE Number pre-Brexit. If you would like to apply for your NIE Number please visit our NIE NUMBER BOOKING FORM.
My NIE Number certificates states I'm a EU Citizen. Will I need a new certificate?
Although what system will be in place is unclear, we believe that you will keep the same certificate and NIE Number after Brexit.
What our NIE Number Expert Lisa says about Brexit:
Until there is some clear announcement from to EU and the British Government our hands are tied.  We recommend visiting our homepage where will we will be updating the latest NIE Number Brexit information.  Unfortunately the continued uncertainty is making it impossible for us to give British Ex-Pats a true picture of what changes may come.
Need your NIE Number today? Visit our home page to read more
Keep Checking back to our Blog for the Latest NIE Number Brexit information.
NIE NUMBER BREXIT PRESS RELEASE
What will happen to my NIE Number if there is a 'no deal' Brexit?
We are currently monitoring the situation with regards to what will happen if there is a 'No Deal' Brexit and what that will mean for your NIE Number. Please check back to our NIE Number blog for further information.
Other Brexit News sources:
Read about Brexit on the Express Newspaper
Read about the Latest Brexit news on the Independent