Congratulations on starting your new life in the Sun in Murcia, Spain. One of the first thing you will need is a Spanish NIE Number in Murcia. Here at MY NIE getting you your NIE Number fast is our number one aim.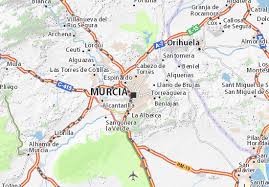 What is a NIE Number Murcia?
Your Murcia NIE Number (Número de Identificación de Extranjero) is a Spanish tax identification number given by the Spanish Police to any foreigner. You will need it to work, buy property and open a bank account in the Murcia area of Spain.
What does a NIE Number in Murcia look like?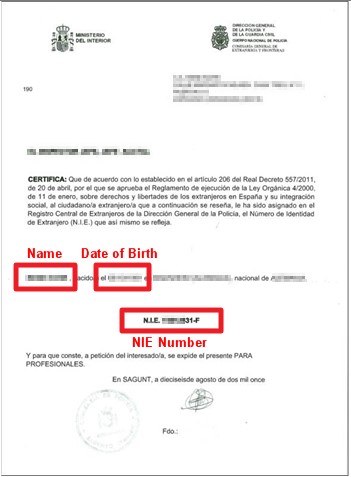 Your NIE number will start with a letter, followed by seven numbers and another letter in the end (an example of how a NIE Number might look: Y – 7654321 – A). Your NIE number is unique to you and it is neither transferable nor does it expire. Your NIE Number will be issued on a white A4 piece of paper similar to the photo above.
How do I get MY NIE Number in Murcia?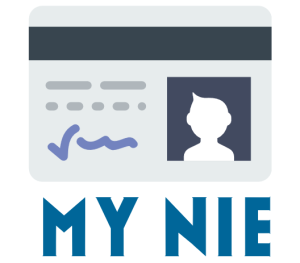 Here at MY NIE Number Spains we are able to organise your NIE Number in Murcia is Super fast time.
Click here to visit our NIE Number home page to get your NIE Number in Murcia
About Murcia
Here at MY NIE Spain we like to get out and about and visit places in Spain to give our customers top tips for when they are visiting to get a NIE Number.
This week we visited Murcia to bring you the very latest dude on what do do while you are in Murcia. if you have any tips of your own please contact us to let us know.
Where is Murcia?
Murcia is located inland on the Costa Blanca, just south of Alicante, on the Segura river. It generally has a pleasant, warm/dry climate, with mild winters and warm summers, with excellent beaches of the Costa Blanca and Costa Calida within easy reach.
Murcia is famous as Europe's orchard due to its long agricultural tradition and fertile soils: flowers, fruit and vegetables are grown here and exported all over Europe. Especially well-known are its tomatoes, lettuces, oranges and lemons.
Murcia is a city which prizes highly the much-valued customs of traditional life: the paseo, tapas, plazas. With about half a million inhabitants, Murcia has excellent nightlife, mostly around the university area, and good shopping opportunities, with plenty of fashion boutiques and interiors stores.
Museums in Murcia
Murcia has a highly diverse culture, and the best way to explore this culture is by visiting one of the many museums dotted around the city. The good news is you won't need your NIE Number to obtain access to any of Murcia's museums.
Discover classical and contemporary art, get to know the customs and traditions of Murcia region or visit one of the more quirky museums.
Our top 5 Museums to visit in Murcia with no NIE Number required
1.) Museo Salzillo: Museum showcasing the art of 18th-century baroque sculptor & Murcia native Francisco Salzillo.
2.) Monasterio de Santa Clara la Real: Museum in a convent showcasing Christian & Islamic art, artifacts & exhibits on Murica history.
3.) Murcia Archaeological Museum (MAM): Venue with permanent & temporary displays of local finds from prehistory to the Bronze Age.
4.) Museum of Science and Water: Quaint museum featuring interactive science exhibits, a children's discovery room & a planetarium.
5.) Museum of the Cathedral of Murcia: Museum in the cathedral's 1300s cloister showcasing religious artworks & archaeological remains.
Fun and Entertainment in Murcia which doesn't need a NIE Number
Murcia certainly wont disappoint you when it comes to entertainment and fun things to do. Murcia has vibrant busy shopping streets, a bustling mixture of nightlife and creative theatres. With so many options to choose from, you will never have to worry about what to do in Murcia anymore if you have a NIE Number or not.
Our top 3 fun entertainment venues in Murcia you can visit with or without a NIE Number
1.) Romea Theatre: Romea Theatre, which dates back some 150 years opened in 1862. The theatre was named after the actor Julian Romea. It is a museum with an excellent exhibition on display. Until 1868, the Theatre was known as 'Theatro de los Infante'.
The Theatre building is a remarkable example of Roman architecture. The theatre has a blissful ambience with a perfect combination of red and gold color. All in all Teatro Romea is an entertaining visit for both adults as well as kids. You don't need a NIE Number to visit any museums in Murcia.
2.) Terra Natura, Murcia: Aqua Natura is located on a hillside Murcia. Terra Natura is kitted out with a variety of different slides, children's area's, a splash pool, pool for adults and kids, water games, water drum, water jet, lazy river and more.
Terra Natura is a good escape from the hot and humid climate of Murcia. The exciting water rides and the restaurants and terrace bar can easily turn a boring day into the most amusing one with the snap of a finger. There are feeding sessions of the animals which are very educational. Terra Natura allows its visitors to learn about their habitats, reproduction, feeding and origins. You can also experience swimming with sea lions at an additional charge.
Terra Natura is a must visit on your trip to Murcia. There is a small souvenir shop at the entrance of the park where you can do some shopping and find that keepsake to take home. It is one of the best ways of treating yourself to some Murcia fun. The good news: You will not need a NIE Number in Murcia to get access to the park, just a ticket.
3.) La Puerta Falsa, Murcia: The La Puerta Falsa is jazz bar in the city of Murcia. The ambience and décor of the bar is exquisite. The bar regularly hosts live activities, musical performances, readings, talks and more. The live band performances, salsa music, dance and enthusiastic atmosphere the bar creates keeps its customers coming back for more. Moreover, the bar is pretty reasonable with prices and has amicable staff. La Puerta Falsa is located on Calle San Martin de Porres, right next to the University of Murcia. This bar is sure to give you a good taste of the nightlife of Murcia.
Shopping in Murcia without a NIE Number
Murcia is famous for having some of the best shopping on the Costa Blanca.
Murcia is the largest city of the province of Murcia and to the north of the city, just south of the Costa Blanca there are many shopping malls and developments with many people driving hours and hours in order to take a day trip to go shopping in Murcia, such is the great variety of major retailers in one place and location.
If the Murcia weather is raining and cold this is a great day out if you are on holiday. the good news is you wont need a NIE Number to go shopping in Murcia.
The reason so many people travel all the way to Murcia is the fact that these retailers and shops are unique, most notably the Primark and IKEA which you won't find anywhere else for hundreds of kilometres.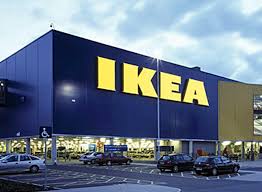 Finally there is an alternative in Murcia for the many people who fly back to the United Kingdom specifically to enjoy the familiar shops and English and British products that they previously could not buy or find in Spain.
A new shopping mall in Murcia is situated on the north side of the city approximately one hour's drive south of Alicante. The shopping centre is called the Nueva Condomina.
One of the main reason British people like to go to the Nueva Condomina Shopping Mall is to visit the retailer Primark. Just like in the U.K. this discount retailer sells large volumes of men's, women's and children's clothes at fantastically low prices.

Other shops include H & M, Disney Store, Eroski, Gerry Weber, Geox, Esprit, Etam, Berschka, Mothercare, Mango, Levi, Kid Club and many more. To see a full list of the shops represented in the mall and see the opening times have a look at the Nueva Condomina website.
Weather in Murcia

The weather in Murcia is Generally good all year round. You wont need a NIE Number in Murcia to enjoy the great weather. Latest weather forecast for Murcia
Fly in NIE Number appointments for Murcia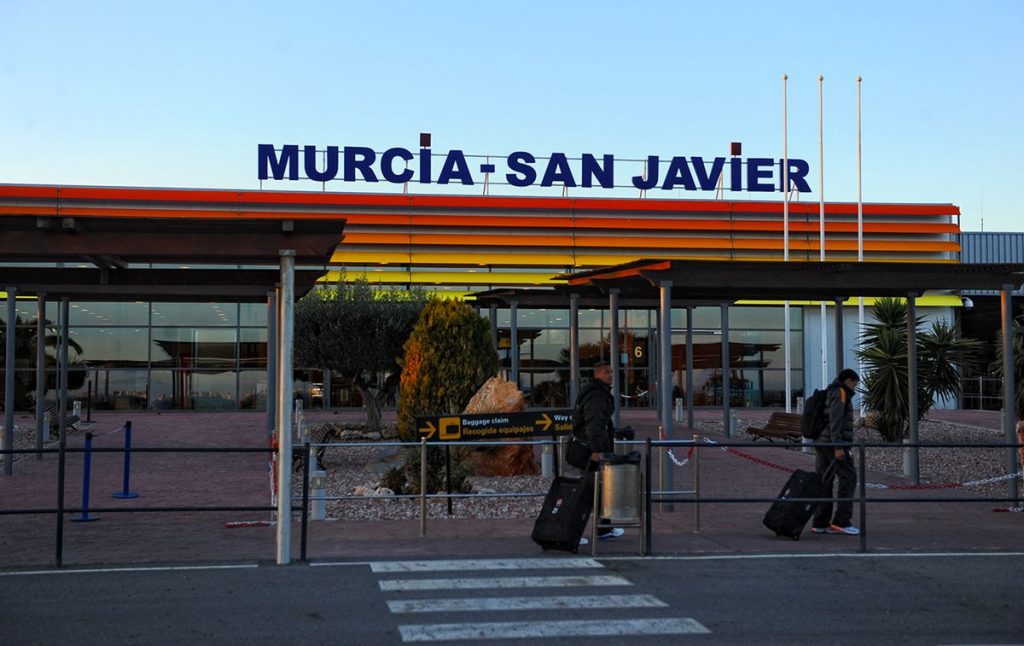 If your flying into Murcia for your NIE Number appointment you might well use the main Murcia Airport.
Región de Murcia International Airport, informally also known as Murcia-Corvera, is an international airport replacing Murcia–San Javier Airport. It is situated between the villages of Corvera, Los Martínez del Puerto and Valladolises within the municipality of Murcia.
If your flying in Especially for your NIE Number appointment pleas let us know in advance so we can work around your flight dates and times.
MYNIE REVIEW: Julie, Murcia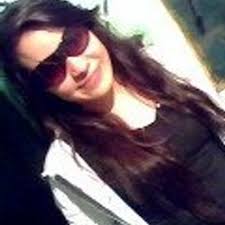 Julie lives in Cartagena, Murcia and required her NIE Number urgently to buy a property in the city. Julie said:
'Thank you to Lisa and the team at MY NIE. Very easy process using the NIE Number order form and I got my NIE Number from Cartagena police station very quickly once I was booked in. I certainly rec emend you to my friend ds in Murcia who need a NIE Number.

Julie, Murcia 2019
What ever your reason for needing a NIE Number in Murcia MY NIE are here to help you. Visit our NIE Number home page or call us on 0034 665556070
HOW TO GET A NIE Number IN MALAGA