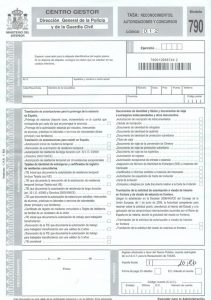 PLEASE DO NOT LEAVE PAYING YOUR NIE NUMBER TAX UNTIL THE LAST MINUTE!!! Please don't be the person phoning us an hour before your appointment and unable to find a bank to pay.
PLEASE ENSURE THIS IS PAID AT LEAST ONE DAY BEFORE YOUR APPOINTMENT. This is not always an easy task…..
(if you have a short notice appointment you can pay on the day before your appointment)
For each new NIE Number application, or replacement NIE Number application there will be an applicable tax payable in advance to the Spanish Government.
The amount owed will be shown on your Form 790 we sent you via email.  You need to take this form, which comprises of 3 pages (two identical), to a bank to pay the Tax.  This needs to be done before your NIE Number appointment. DO NOT LEAVE THIS UNTIL THE LAST MINUTE AS IT CAN SOMETIMES NOT BE SO EASY…
You may need to try several banks before you will find one which will allow you to pay your NIE Number Tax.  In general all Bank Sabadell will accept your form.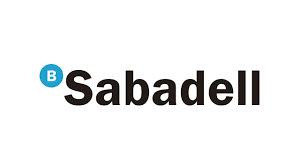 Some banks will only accept payments if you hold an account with them, but most national banks will accept your form and payment without an account.
Recently we have found that due to the long ques that processing many NIE Number tax certificates causes some banks will only accept payment on certain days of the week, for example Tuesdays and Thursday.
NIE Number tax Questions and Answers
Q: How much is the NIE Number Tax?
A: Each region of spain is able to set its own fees for your NIE Number tax. This amount will appear on your form 790 and on average is between 9-13 Euros per person.
---
Q: I've gone to the bank but they have said you have completed the form wrong. They say my NIE Number should be on the form.
A: We complete this form over and over again, day after day.  We can confirm your form has NOT been filled in wrong.
Not all cashiers are trained in what should be on your form. If you have problems try another bank and another cashier.  We can not put your NIE Number on the form as you currently don't have one.
If you can not find a bank that will accept the form with your passport number put a cross through the number and write in black pen under it:
Y6453625Z
Cash points/ATM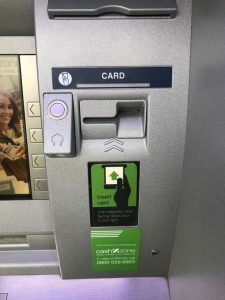 CLICK HERE FOR A STEP BY STEP GUIDE TO PAYING YOUR NIE Number TAX ON A BBVA CASH MACHINE
DO NOT leave paying your tax until the day of your appointment.
---
Q: I paid my NIE Number Tax, but when I arrived at the police station they said it was the wrong amount and sent me back to the bank to pay more. Why didn't you tell me?
A: Each region has the ability to set its own Tax Rate. Where possible we try and issue forms with the correct tax rate, however, since the time we issued you the paperwork the police may have changed this amount, which they are not required to notify us or anyone about. The amount may be as little at 10c.  This will not affect your NIE Number application but in certain circumstances may require you to revisit the bank to pay the extra amount owed.
---
Q: I seem to be going around in circles, the bank will not accept my form 790 tax without a NIE Number and the Police will not give me a NIE Number without paying the form 790 NIE Number Tax. What do I do?
A: Welcome to Spain! This type of situation is not uncommon in Spain. The only answer is to keep trying different banks until one says yes. Crazy? Absolutely! Alternatively cross out the passporrtrt number on your paperwork and write in black pen the following number: Y6453625Z
---
Q: I have been refused a NIE Number. Have I lost the Tax I paid or can I use it for my new appointment?
A: If your application for a NIE Number was not successful you can still keep the paid form 790 for 1 year from the date you paid the fee and use this at another appointment.
---
Q: My region only offers joint NIE and residency applications. Why have you still sent me a 790 Tax Form?
A: If you are lucky enough to live in one of the regions which offers a joint NIE Number and residency application system your tax will be slightly higher.  The police station will issue you with a new form 790 to pay on the day if this is the case.
We have said it above but to be sure once again…. Please pay your NIE Number tax as early as possible. Do not leave it until the day of your appointment to pay the Tax. Your appointment will fail if you have not paid the tax in advance.
Internal Links
How to get a NIE Number in Alicante