Do I need a Spanish NIE Number to work in Spain as an EU Citizen?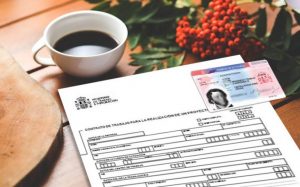 If your a EU citizen and you want to work in Spain you have a right to do so under EU LAW.
However, like your national security number in the UK you will need the Spanish Equivalent in Spain called a NIE Number.  The NIE Number is the equivalent of a Spanish Persons NIF number. A Spanish passport holder would not need to apply for a NIE Number as they are issued a NIF Number at birth.
The NIE Number is known as the Número de Identificación de Extranjero in Spanish. Basically it is used to identify you in the Spanish TAX and national insurance system. Its also used for many other reasons such as land registry, health care and by private companies to track your orders with them.
Is it difficult to get a NIE Number to work in Spain?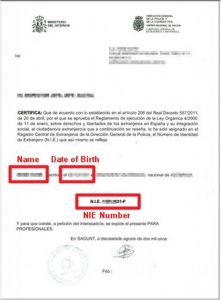 Getting your NIE Number in Spain is made easy with our website. All you need to do is fill in one very easy English language form on our NIE Number booking page and we wil do the rest. We will fill ut your NIE Number forms (EX-18 &EX-15) and book your appointment to collect your NIE Number from the police station.  Click here to book your NIE Number appointment today.
What types of work can I do in Spain as an EU Citizen?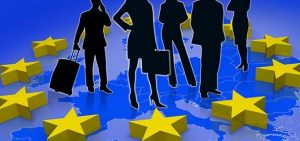 Once you have your Spanish NIE Number you can work in exactly the same jobs as if you was still in the UK. (different training maybe required for some jobs) Jobs you can work as in spain for example are: Doctor, Nurse, Vet, Bar person, Waiter, Hotel Manager, Chef, Café owner, Shoe shop, Gift shop, Newspaper shop, Taxi driver, hire shop, Publican, painter, Decorator, Cleaner.
As a EU Citizen (Pre Brexit) you have the right to work in any of these industry's.
What else do I need to do as a EU Citizen to work in Spain once I have my NIE Number?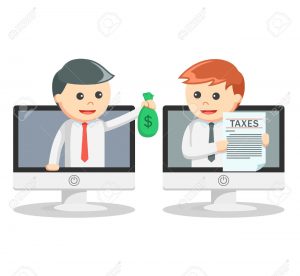 Once you have your Spanish NIE Number you will need to start paying taxes and National insurance in Spain. If you are working for an employer they will sort all this out for you. If you decide to work for your self in Spain as Self employed you will need to file tax returns.  Its always best to deal with a local English speaking solicitor to take care of this for you.
How much is national insurance in Spain? Is it covered by my NIE Number?
Spain has one of the highest levels of National Insurance in the EU.  As an EU citizen once you have your NIE Number  you will only pay your national insurance in one country.  For people thinking of becoming self employed the Spanish authority's have an incentive scheme to get people to open new businesses. For the first year you are only changed 50 euros a month, and the second year 80 euros a month.  Speak to your solicitor today to see if your eligible.
Does my NIE Number cover me for medical and hospital treatment in Spain?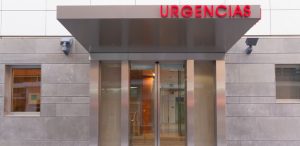 No, but once your employed you are covered for medical treatment in Spain. Before you are employed you will need to use your EU medical Card. Having a NIE Number in Spain does not automatically mean you are entitled to free health care.
Is it easier to get EU residency in Spain if I have a NIE Number?

Yes, the first step to getting your Residency in Spain is getting your NIE Number from the Spanish Police. Once you have your NIE Certificate you will be able to apply for residency.  You will also need to be registered on the register at the town hall called the Padron.  To get your residency you will also need to show proof of funds that you can support your self, or, that you have a job in place or are self employed in Spain as a EU citizen.
If I apply for residency in Spain is my NIE Number converted into a Spanish style NIF number?

No, your NIE Number is with you for life. NIF numbers are only issued to people born in Spain, or with Spanish Nationality. All EU Citizens have to have a NIE Number to work in Spain.
Why as a EU Citizen do I have to apply for a number? I thought I could work anywhere in the EU?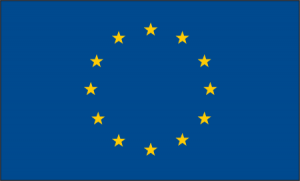 As an EU Citizen you have the right to work in any EU country, however you are subject to the tax and local laws in that area.  Under Spanish law all foreigners which includes EU citizens need a NIE Number.
List of EU/EEA Members
Austria, Belgium, Bulgaria, Croatia, Republic of Cyprus, Czech Republic, Denmark, Estonia, Finland, France, Germany, Greece, Hungary, Ireland, Italy, Latvia, Lithuania, Luxembourg, Malta, Netherlands, Poland, Portugal, Romania, Slovakia, Slovenia, Spain, Sweden and the UK
For more information about Getting your Spanish NIE Number or residency in Spain visit our homepage.
Read more about getting your NIE Number in Spain