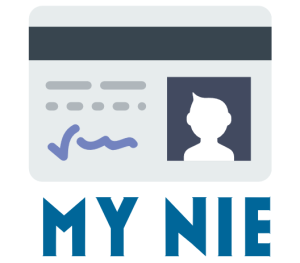 If you have been sent the Link to this page you should have by now received your NIE Number Paperwork (3 forms). (If you have opted for, or it is the only option in your area for a walk in appointment you will only have two forms)
If you have landed on this page by accident and do not already have a booking please visit our Homepage to read more about our Service.
Below we give some General advice. PLEASE READ CAREFULLY.
3 in 10 NIE Number applications are on average refused at the police station.
We have sent you 3 forms via email (please check your spam or junk mail):
1.) The first form (normally your surname followed by number 1) is your booking receipt (CITA) for the Police Station. You need to print a copy of this and take it with you on the day of your appointment. This form shows your appointment time, Date and address of the Police Station.
2.) The Second form (790), Normally saved as your Surname plus the number 2, is the form you need to pay the Government tax at the Bank. You need to print 1 copy of this form, take this to a national bank and pay the fee. PLEASE ENSURE THE BANK WORKER STAMPS AT LEAST ONE DOCUMENT. (This form is made up of 3 pages, 2 of which are identical. You need to print all 3) You need to go to the bank and pay the tax before your appointment.
---
 >>>>>>>>>PLEASE READ <<<<<<<<<
Click here to read more about problems you may face when trying to pay your NIE Number Tax
---
3.) The third form is called your EX-15 (your surname plus 3) .  This is your main NIE Number application form.  You need to print 2 copies of this two page document (4 pages).
If you live in an Area which only offers joint residency/NIE at the same time you will have been sent a EX-18 instead of a EX-15.
If you have ordered our Social security number service as well (T1 FORM) this will be provided once you have your NIE Number. As soon as you have your NIE Number please email it to us (no photos please only text format) we will insert this into form T1 and send back via email.
You may notice we have left some sections of your NIE Number forms blank. This is either because its inapplicable to your application, or due to regional differences in how the form should be completed.  We recommend taking a BLACK BALL POINT PEN with you on the day of your appointment if further sections need to be completed.
TOP TIP: Get there on time, and if possible up to an hour before your appointment time. Check out parking near the police station the day before if driving there. The police will not be sympathetic if you miss your appointment.
Please do not sign the Forms. The police officer will ask you to sign on the day of the appointment.
The location of your appointment and opting for an out of town location. 
PLEASE READ: You should have your appointment in the nearest police station to where you live/work however sometimes due to the long waiting times you might opt to have your appointment in the next town along.
If you are traveling to another area to obtain your NIE Number we would have provided a local registered PO Box address on your paperwork to that police station.  This is 'your address' for the purpose of your application.
The police will refuse your NIE Number application if they are made aware you have traveled from another province.
Telling the police about your journey down wont be helpful to your application.
Now its over to you….
It is your responsibility to prove why you need a NIE Number to the police. The levels of proof in each region vary greatly and can sometimes be down to the individual officer on the day of your appointment.
Please note: We can only book your appointment and complete your forms.  It is your responsibility to provide the proof required to obtain your NIE Number, find the police station and turn up on time.
The proof you need to take depends on your reason for application. 
Below are a few examples, but we recommend taking every piece of possible proof with you, including if needs be the kitchen sink and next doors cat! We have seen people turned away for insufficient proof every week.
Passport (photo copies of inside two pages as well)
2 Passport sized photos (may or may not be used)
Tenancy agreement or letter from estate agents with tenancy offer. Need a tenancy agreement? Click here
Bank Statements
Work contract (or pre contract)
Proof of pension
Birth certificates
If your from the UK your National Insurance number
The amount of proof you take is optional but the more you take the greater your chances of getting a NIE Number the same Day. Less proof is required for EU National than non EU Nationals. Been refused a NIE Number by the Spanish Police? Click here.
---
There will normally be a translator onsite at Police stations who mostly deal with British speaking people, however we can not guarantee this.
---
Most NIE Number certificates are issued the same day.
However… We can never guarantee this! It is the discretion of the police as and when they issue the certificate.
You maybe asked to come back the next afternoon or in some rare cases a few days latter to collect your NIE Number certificate. If your traveling to a station please bear this in mind.
---
A few phrases you might like to learn are below:
Hello! I would like to apply for NIE number = Hola ! Me gustaría obtener mi número de identidad de extranjero (NIE) .
Where can I submit my NIE application? = ¿ Dónde puedo inscribirme?
I have an appointment to get my NIE = Tengo una cita para obtener mi número de identidad de extranjero (NIE).
We wish you every luck with your appointment. Please let us know if you have any problems.  Once you have your NIE Number the next step is to apply for residency. As an existing customer we offer this at a discounted rate. Please note: You can not apply for residency until you have your NIE Certificate.
Click here to read more about our residency Special Offer 
Kind Regards
Lisa & The Team @ MY NIE NUMBER SPAIN.
SPECIAL OFFER FOR MY NIE NUMBER CUSTOMERS
Need a Spanish Bank account with a IBAN Number to pay bills in Spain?
Sign up for an online N26 Bank Account and Debit card for FREE Today!!  You can sign up for this bank account without a NIE Number.
Click here to open your new bank account online in less than 8 minutes!