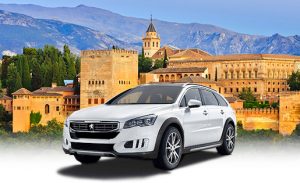 The good news is You don't need a NIE Number in Spain to rent a Car. Car rental companies in Spain are used to renting Vehicles to British ex-pats with no NIE Number. There are however a few tips to follow when renting a car in Spain to ensure you don't get ripped off.
Need a NIE Number? Visit our home page and get your NIE Number in 24hrs
Our first tip is to check your licence. Its always best to ask the rental company which documents they will require for you to drive on the Spanish roads legally. If your traveling from the UK normally your photocard driving licence and a passport with surfice. If your traveling from America sometimes they will ask for a European driving licence.
Can I buy a car without a NIE Number in Spain?
Get the Right Price
Shopping around for the right deal for your Spanish hire car without a NIE Number is important. Prices vary from £5-£500 a day, Although the old saying if it looks to cheap….it probably is can be applied to this situation. Some company's have hidden charges which will hit you in the pocket for petrol, extra insurance and millage. Here at my NIE Number we always recommend reading the small print.  We recommend Ok Rent a Car.
Check the small print and most importantly check the car for scratches, lumps, bumps and stains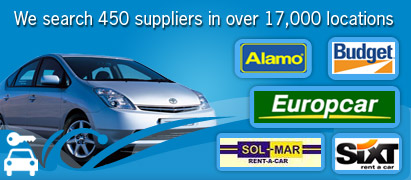 One of the main ways people get caught out is no checking the vehicle for scratches, missing aerials (the car hire companies favourite surcharge) and marks on the seats before driving off on their Spanish adventure.
Always insist that a member of staff from the car hire company escort you to the car and mark down on a diagram the location of any marks, scratches, warn tires, literally any default with the car no matter how small. If its not marked down you cant argue it latter when they try to charge your credit card.
Make sure the companies staff member signs the form with all the marks clearly shown.  As you don't have your Spanish NIE Number yet they wont be able to mark it on your file but they will try to charge your credit card.
Watch out for roundabouts, and remember your driving on the 'wrong' side of the road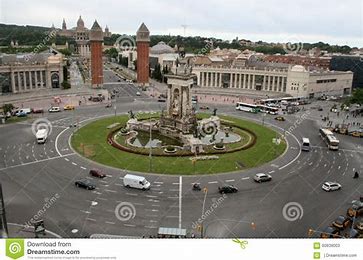 Even if you had a Spanish NIE Number you will still find driving in Spain very different to the UK.  Although one advantage of the many roundabouts in Spain is it gives you extra time to decide where your going, or do a quick turn around if you have gone the wrong way, they can otherwise be confusing.
Although most roundabouts in Spain are two lanes, some are even four lanes, most Spanish people drive in the outside lane no matter what junction they are exiting. Don't assume because we in the UK use the right land that the Spanish will do the same. The RAC give excellent advice on driving on the roads in Spain.
Use the toll roads, save time, and be safer.
Toll roads are everywhere in Spain. you can avoid them but these old roads can be dangerous and bendy, and take a lot longer to Pass. The drawback with toll roads in they obviously cost money. The toll road between Alicante and Benidorm costs around 4.45 but longer toll roads and especially bridges attack a much higher rate.
So all depending on how much time you have, how much money you have and the type of scenery you like to see there's a big difference between the two road types. You will never be asked for your Spanish NIE Number on a toll road.
Stay Safe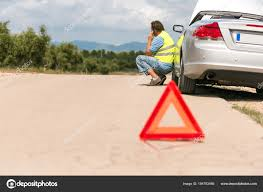 Staying safe on the roads in Spain is paramount. A lot of the roads you will travel down will be rural roads which go for miles. When leaving your car unattended always hide any valuables under the seat. A steering wheel lock is also advised in Spain.  Remember the risk of breaking down in the middle of know here  with 90 degree heat is not a risk worth tasking. Always keep bottled water in the car and emergency supplies.  If you have an accident on the roads in Spain the police may ask you for your NIE Number. If you don't have one yet just show them your passport.
Be Prepared for automatic transmission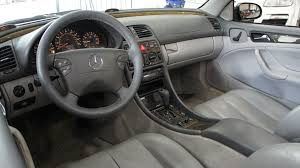 Most hire cars in Spain will not be Manuel transmission. Most hire cars you hire without a NIE Number with be automatic or semi automatic. If you have concerns about this speak to the car hire company before hand so you don't get stuck when you arrive. They may not be able to change to a Manuel if they don't have one in stock.
Don't forget to fill up with the correct petrol!
This can be a costly mistake and possibly take you off the road. Always check and double check which fuel your hire car in Spain takes.  Its not a great idea to put diesel into an unleaded car. Will I need to show my NIE Number at the Spanish petrol Station? No, no ID is required to use Spanish fuel stations.
Do I need a NIE Number to buy a car in Spain?
You don't officially need a NIE Number to buy a car in Spain. But its helpful. You can get your NIE number using our website. Visit our home page for more information.
The basic things you will need for buying a car in Spain are: A large folder for your paperwork, up to date paperwork, a NIE Number or valid passport and proof of address.
You have three options when buying a car in Spain, brand new off the forecourt, buy a used car from a car rental company or buy a second hand car from an expat.
New cars are roughly the same price as cars in the UK, sometimes a little cheaper. If you are funding the purchase your self without loans you wont need a NIE Number but to get car finance in Spain you will need one.
Buying a second hand car from a car hire company who replace there cars every year can be a cost effect way to get a nearly new car cheaply. Most companies will also throw in a years free car insurance so that's another saving straight away.
If you are trading in an old car due to a current government scheme cars over 10 years old can be part exchanged for a pretty good price.
Once you have found your new car to buy in Spain you will need to ensure you have all the correct paperwork.
The Log Book (Permiso de Circulación), which is the car´s ID. It shows proof that the vehicle identification number corresponds with the one on the vehicle´s registration document, and provides information on the car, such as the number plate, make, model, name and address of the owner and when it was first registered.

A transfer of ownership form (Transferencia)
The ITV document (Inspección Técnica) stamped and dated on passing the last inspection and detailing when the next one is due. This proves that the car met the minimum environmental and road safety standards required by law.

The road license fee (Impuesto Sobre Vehiculos) for the current financial year, paid in full.
Although you don't need a Spanish NIE Number to buy or rent a car in Spain its so much easier if you do have your A4 NIE certificate available. Our system easily allows you to get your NIE Number appointment within 24hrs. Visit our home page today to find out more.
Do i need a NIE Number to rent a house in Spain?
do I need a NIE Number to open a bank account in Spain?