Here at my NIE NUMBER SPAIN, we like to hear feed back from our customers, be it good or bad. Would you like to send us a review and feed back? Use the contact us form below.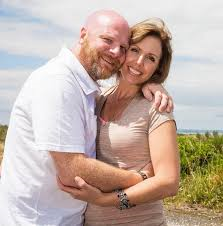 Stuart and Fiona from Warwickshire moved to Benidorm to open a café bar in December 2016.  They decided on a bar in the old town and have been selling Fried breakfasts, cold drinks and ice creams since. We asked them what they thought of out NIE Number service:
We was really pleased with the NIE Number service. It was quick which was important to us as we had already seen our dream café/bar and wanted to get the keys as soon as possible. The people at MY NIE Number sorted us out really quick. Within 24hrs we was booked into the CITA Spain system and had our dates to go to the police station to collect our NIE Numbers. Thank you to the staff at my NIE number Spain.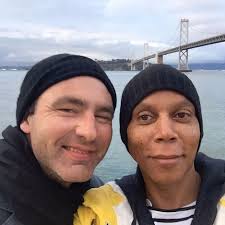 Usma and Jack moved to Madrid, Spain in 2017. They both work from home and are planning on starting a Family in Spain soon. They came to us for help. They Said:
We looked around at other NIE Number websites on the internet and found conflicting information. It was really confusing.  We was recommended to the MY NIE Number website and found they way everything was explained really clear. The booking form was easy to use and we always use PayPal so that made it even quicker. Lisa phoned up within a few hours with our booking time and we was really pleased.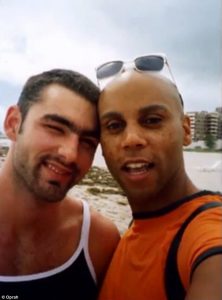 Steven and Joseph decided to make Madrid Spain their new home after moving from Mexico City. They had enough funds to cover them while they looked for work but needed a NIE Number before any potential employers would make job offers. They Said:
The MY NIE Number website was a god send. We had seen another service but they was charging upwards of £200 each and didn't recognise us as a couple so we wouldn't be offered the Couple rate.  We found the website so easy to read and use, the NIE Number booking form was easy to use. We now have our NIE Numbers and have both have full time jobs. Were really enjoying out new life in Spain.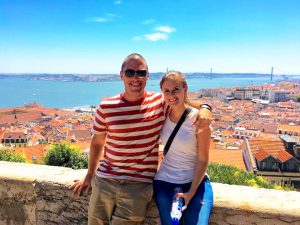 Jade and Robert decided to start a new life in Benidorm Spain. They rented a flat in the old town area of Spain. Although they originally thought of opening a fish Spa Business in the new town area they decided against it and got them selves jobs in a call centre in Alfaz De Pi, just outside Albir. We asked them how they found our service and Getting their NIE Numbers in Benidorm. They Said:
We really love Benidorm we wouldn't live anywhere else. Originally we was planning on being self employed and starting a foot spa business but in the end we decided against it. We both managed to secure jobs in Alfaz just outside Benidorm but needed our NIE Numbers urgently.  Your staff were really helpful and it was such a quick and easy process. You took away all the stress and we are very greatful. The cheap price is good as well. Many Thanks, Jade & Robert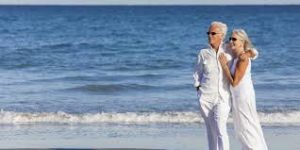 Retired couple Gillian and Keith Tellforth decided to sell their home in the UK and retire to the sunshine coast of the Costa Del Sol in Spain.  Although they decided to rent a property in Spain so didn't need a NIE Number for that they wanted to open a residents Bank account here. They submitted their information via our secure NIE NUMBER BOOKING WEBSITE. We asked them how they found our service, is there any improvements we can make, and how they are finding their new life in Spain. They Said: 
We was in no rush for our NIE Number appointment so although we had to wait 6 weeks for our appointment at the police station it was fine by us. We got a little confused with the forms. The EX-15 & 790 forms we wasn't sure which one to take to the bank. Luckily Lisa was on the end of the phone and we managed to get it sorted out pretty quick. Many Thanks to your team for the excellent customer service and for responding to our emails so promptly.
Dawn Howard moved to Spain in 2018 following her divorce. She brought a small town house in the La Calla part of Benidorm and wanted to sell home fragrances but needed to be self employed so needed her NIE Number urgently. She came to us for advice and we had her sorted out in no time. She Said:
Following the break up of my marriage I decided to start afresh in Spain. I needed advice from the NIE Number experts so I came to you. I was really pleased with the level of service I received.  I had my NIE Number in no time.
Do i need a NIE Number to buy a house in spain
Do I Need a NIE Number to open a Bank account in Spain
MYNIE REVIEWS ONLINE NIE Number
How to get a NIE Number in Alicante