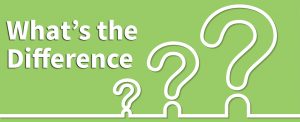 The difference between the 3 different types of Tax Numbers (NIE,TIE,NIF) in Spain is reasonably simple.
NIE Number Spain: A NIE Number is issued to a EU citizen.  You can book your NIE Number appointment through our website
TIE Number Spain: A TIE Number is issued to non EU residents who wish to work or buy property in Spain. Its similar to a NIE but you also get an identity card. Book your TIE Number appointment today
NIF Number Spain: A NIF Number is used to Spanish Citizen as their tax identification number. A NIF Number is not issued to non Spanish Citizens.
Here at my NIE Number Spain we can obtain your NIE Number or TIE Number. Visit our home page today to read more of book using our secure booking form.
What our NIE Number Expert Lisa Says:
After Brexit it is thought British Citizens will need to apply for a TIE Number and NOT a NIE Number.  These plans have not been announced yet, however we will update our blog as soon as we know.
Read our Ex-Pats Guide to NIE Numbers
How to get a NIE Number in Marbella