Welcome to Estepona and your new live in the sun. One of the first things you will need is a Spanish Nie Number. Here at MY NIE getting you your NIE Number in Estepona is our job.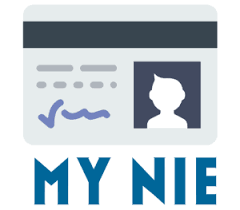 Click here to read about our NIE Number service to get your NIE Number today.
NIE Number Estepona Informormation
Where do I go to get a NIE Number in Estepona? Do I need an appointment?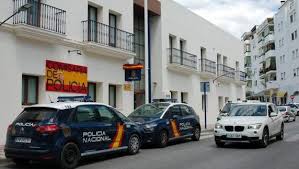 Your NIE Number appointment will be held at Estepona Police station. You will need an appointment and all the appropriate paperwork to be apply to get your NIE Number certificate. Don't worry thought, we will book the appointment for you and complete all your paperwork.
When will I get my NIE Number certificate and will it be a card or the White A4 number?
Normally your NIE Number certificate is issued the same day. You maybe asked to come back a few hours latter to collect it. If a senior officer is not on duty or there is a backlog you maybe asked to come back the next day.
Your NIE Number will be given to you on a white A4 Certificate. the green card is issued when you apply for Residency in Spain.
Will my NIE Number expire?
Your NIE Number will not expire nor does it have to be renewed. You may read online that NIE Numbers used to expire. This no longer happens.
If I get my NIE Number in Estepona can I then used that in other parts of Spain? For example Alicante?
Once you are issued with your NIE Number you can use it anywhere in mainland Spain, plus the canary and Balearic Islands. If you apply in Estepona you should have an address in Estepona on your paperwork.
Can I get my NIE Number in Estepona if I live in Central Malaga?
If you live in central Malaga you will need to get a NIE Number in malaga. Estepona police station will only see people who live within the Estepona catchment area.
Can someone else go to my appointment on my behalf? Will I need a translator with me?
No, you must attend your own NIE Number appointment with your original passport. The only exception to this is if you have signed power of attorney (POA) to a solicitor or relative to act on your behalf.
You should not need a translator with you, but if you feel more comfortable we can put you in touch which a translator in Estepona who can go with you.
What will I need to take with me to the appointment?
We will email you your Cita Previa appointment card along with your NIE Number forms 790/EX-15 which will be fully completed for you.
You will need to also take:
Your original passport with at least 3 months remaining before it expires
A photo copy of the inside page of your passport
Supporting documentation on why you need a NIE Number
Do I need to be signed onto the Padron in Estepona to get a NIE Number in the town?
No, you wont need to be on the padron but you will need to have an address in the Estepona catchment area on your paperwork.
What happens if I ask turned down for a NIE Number in Estepona?
If your NIE Number application is refused in Estepona please call our office and we can help you work through the problem. Its likely you attended your appointment without the correct paperwork.
Should I pay my NIE Number tax before or after my appointment at the police station?
You need to take your form 790 to the bank to pay the NIE Number tax before your appointment. Your application will not be processed unless you have a bank stamp on the form 790. Banks in Estepona.
Can I exchange my driving licence to a Spanish Driving licence without a NIE Number?
No, you will need to have your NIE Number before you can apply for your Spanish driving licence.
If I want to work in Estepona will I need a NIE Number only or social security number as well?
To work in Estepona you will need to have both a NIE Number and a Social security number. We offer a social security number package open our booking form.
Information about Estepona
Estepona is a resort town on the Costa del Sol in southern Spain. A palm-lined promenade, the Paseo Marítimo, runs next to the Playa de la Rada beach. Nearby are the restaurants and water sports facilities of Puerto Deportivo, plus a fishing port and the cove of Playa del Cristo.
The whitewashed old town centers on the flower-filled square of Plaza de las Flores, home to the eclectic artworks of the Colección Garó.
Internal Links
How to get a NIE Number in Altea
How to get a NIE Number in Marbella