Get your 2023/2024 NIE Number Spain for £29.99 + IVA 
Do you need a Spanish NIE Number? 
My NIE Number Spain is a Online Service with offices in the UK and in Altea between Denia and Alicante (including Benidorm) on the Costa Blanca Spain, although we are able to obtain your NIE Number Anywhere in mainland Spain + Tenerife, Ibiza, Mallorca, Lanzarote, Gran Canarias, Fuerteventura & Palmas.
There's no need to come to our offices to get your NIE number… We can provide our whole service and your documents via email and online. Once you have your NIE Number we now also offer a Residency/Green Card Service for EU passport holders plus the NEW TIE CARD for Uk nationals wanting to apply for residency in Spain under the Brexit agreement or who have non lucrative visas.
What is a NIE Number?
Your NIE Number (Número de Identificación de Extranjero), is the equivalent of a Spanish persons Número de Identificación Fiscal (NIF). It is a Spanish tax identification number given by the authorities/Police to foreigners wanting to carry out activities in Spain.
Your Spanish NIE  Number will start with a letter, followed by seven numbers and another letter in the end (for example : Z7654324-B).
Each NIE Number is unique to one person and it is neither transferable nor does it expire (NIE Numbers issued in the past may have had a expiry date in some area's).
If you are planning on working in Spain or staying for longer than 3 months you are required to have one.
You will required A NIE Number to:
-Open a Spanish Resident Bank Account
-Buy, sell or insure a property
-Arrange credit terms or a Mortgage
-Pay Taxes in Spain
-Be paid for employment
-Use short-term employment agencies
-To study/attend University
-Apply for a business permit to start a business
-Register with social security and arrange receipt of social security benefits
-Apply for a driver's licence/Transfer to a Spanish Licence
-Pay utility bills
-Inherit assets
*Non EU passport holders may still require applicable visas/permissions for certain activities such as working or staying longer than 90 days
SPAIN'S NO.1 BUDGET ONLINE NIE NUMBER SERVICE

We can Provide our FAST online NIE NUMBER services for EU and non-EU citizens. So wherever your from in the World we can provide our online discounted fast NIE Number service today.
---
Need Help? For FREE NIE Number / Residency advice call us on: (0034) 665556070
---
HOW TO APPLY FOR YOUR NIE NUMBER TODAY
Apply for your NIE Number in just 2 minutes by completing our simple online form on our NIE Number booking page and we will provide you with the whole NIE Number Spain process from start to finish for just £29.99 + IVA (Spanish VAT)
We will book your NIE Number 'Cita Previa' Appointment at the Police Station in your nearest town on the dates your available, complete the relevant forms and paperwork (EX-15/EX-18 & 790) and forward to you for printing.
Your only job is to arrive at the police station at the time and date we provide you, hand in your paperwork and show your passport to collect your NIE Number. 
No Hidden Charges, No Extra's, FREE Support 9am-9pm 6 days a week
We can normally confirm your NIE Number Appointment and have all your documents emailed over to you the same day as your order *pending appointments being available at the police station.
Which area's can 'My NIE' provide NIE Number's?
My NIE Number Spain is able to provide our service completing your paperwork and booking your NIE Number appointment in the following Area's of Spain:
Alicante,  Alava, Albacete, Almeria, Asturias, Altea, Calpe, Cadiz, Avila, Badajoz, Balearic Islands, Barcelona, Benidorm, Benalmadena, Biscay, Burgos, Caceres, Cadiz, Cantabria,Coruna, Castellon, Ciudad Real, Cordoba, Estepona, Fuengirola, Gipuzkoa, Granada, Gaudalajara, Huelva, Huesca, Jaen, La Rioja, Las Palmas, Leon, Lleida, Lugo, Madrid, Malaga, Marbella, Murcia, Mijas,  Navarre, Palencia, Seville, Soria, Tarragona, Torremolinos, Valencia, Valladolid, Zamagoza, Ibiza, Tenerife, Gran Canarias and Fuerteventura…  Basically anywhere in Spain!
What do I do when I arrive at the Police Station?
You need to arrive at the Police station at the time and date we provide you. We will work with you to find a suitable date.
On Arrival you will be shown into a waiting area. Once your name is called you need to  hand in your paperwork and show your Passport.
The police station will process your NIE Number application and your NIE Number Certificate ( a white A4 sheet of paper, not as some assume a card)  can be collected a few hours later from the same station.
Top NIE Number Tip from our Expert Lisa: Depending on how busy the Police station is on the day it can sometimes be up to an hour wait so its always an good idea to take a book…. Read Common Mistakes made when applying for a NIE Number.
How long will I wait for my NIE Number appointment be?
Waiting times vary from Town to Town. In some area's the waiting list can be up to 6 weeks to get an appointment. in other area's we can get you in the next day.
Most employers will not be able to give you a job until you have your NIE Number so getting your appointment booked quickly is our priority.  Book your appointment today using our easy online NIE Number booking form.  If your application is urgent please let us know on our booking form.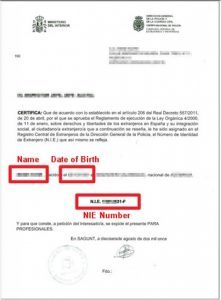 I've lost my Spanish NIE Number what do I do?
You have lost your NIE Number certificate? You have searched the draws, under the sofa and you're thinking maybe the dog has eaten it?
Unfortunately there are no short cuts to get a replacement lost NIE Number certificate at the moment. Under Spanish law you will need to go through the same process of applying for a new NIE Number, pay the applicable tax, fill in the forms and make an appointment at the Police Station.
If you have a copy of your NIE Certificate or know the number it will be helpful at the police station and may speed things up.  If the police run your name through the database and are unable to locate your number it will be treated as a new application. Use our easy NIE Number booking for in the main Menu to order your replacement NIE Number today.
Click here to read more about lost NIE Numbers
What do I need to take to my Spanish NIE Number Appointment.
Once your order has been placed and we have emailed you the documents we recommend printing off 3 copies of each. You will need to take these along with you to the Police Station to get your NIE Number.
You will also require your passport and 2 Passport sized recent photos.  These must follow the same rules as getting a UK Passport with regards to the quality and size of the photos, ie: No hats or glasses, blank background.
How will I find the Police Station to Apply for my NIE Number?
Once you have made your NIE Number booking with us we will email you the documents. Inside this email will be a Google Maps link to the police station where you need to attend to obtain your NIE Number. The full address and postcode will be included also.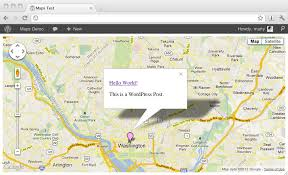 We can not emphasize enough, it is vitally important to be at the police station BEFORE (if possible 30 minutes) prior to your booking time. The Spanish Police is unlikely to give any leniency for turning up late and you may need to book a new appointment and start from scratch.
What happens at the Police Station when I go to apply for my NIE Number?
We advice you to arrive at the Police Station early to apply for your NIE Number. Parking in Spain can sometimes be a problem so leave plenty of time. You will have been issued a time and Possibly a number. If you have not been given an order number its likely you will be given one on arrival.
Once your NIE Number is called up hand in all your documentation to the officer. You will also need to give him your two passport sized photos and show him your passport. Please ensure before the date of your NIE Number appointment that your passport is Valid with at least 6 months until the expiry date.
You will then be asked to either come back latter in the afternoon to collect your NIE Number or possibly another day. The Police officer issuing your NIE Number will let you know.
I'm a UK Citizen. What will happen with my NIE Number after Brexit, and if I don't already have one should I apply for my NIE Number Pre-Brexit?
Our current understanding is, that if you already have your NIE Number in Spain this number will stay with you for life, even after Brexit. However, although the new rules are yet to be announced we believe the NIE Number system will continue to operate after Brexit for UK Citizens, however the level of proof required may become higher.
Please note: non-EU citizens will need to provide Health insurance cover to obtain a NIE Number.
What proof do I have to provide to get my NIE Number?
If your an EU Citizen the level of proof required of your need for a NIE Number is much lower than for non-EU Citizens. Read here about NIE Number proof.
How we book your NIE Number Appointment and why its sometimes the next day before we can book you in.
We will use your details to book your appointment in the town/city you require using the Spanish 'Cita Previa' website. NIE Number Appointments for busy area's are usually released around 9am in the morning and they can go fast.
If you place your order in the afternoon/evening its very likely that we will need to access the Spanish NIE Number booking website the next day when the appointments are released.
Please be patient, our aim is to book you in as soon as possible.
I've been told in an online EX-PAT forum I can just walk into any Police station and ask for a NIE Number. Is this right?
If only life was this Simple… Years ago this was the likely case in Many towns  in Spain. We Currently do not know of a single police station in Spain that you can obtain your NIE Number without a Cita Previa appointment.
To find up to date information on NIE Number appointments visit our Blog.
My NIE Appointment is some time away and I urgently need it to get a job/Buy a house. Can I Travel to another town to get my appointment FAST?
Yes, if your willing to travel to an alternative town we can normally book you in earlier and get your Spanish NIE Number quicker than waiting for an appointment in your home town or City.
When our representative calls you please let them know your willing to travel. Visit our get your NIE Number fast page to find out how we can speed up the NIE Number process.
Can I get my NIE Number at the Spanish Embassy before I move to Spain?
It is possible to get a temporary NIE Number from Spanish Embassy in your country before you travel to your new life in sunny Spain.  Depending on where you live and how easy you find it to reach an embassy is something to weigh up.  Here at MY NIE NUMBER SPAIN, we are able to book your appointment for the week you arrive in Spain (pending availability at the police station).
I booked my NIE Number appointment myself and made a mistake. I now can't cancel it Can you help?
The Spanish booking website is temperamental at the best of times.  The booking cancellation  section works sometimes, and is not available for weeks on end at other times. You can only have 1 CITA PREVIA appointment at a time.
Unless you are 100% sure about how to use the Spanish website we do not recommend trying to book your own appointment.
What is the NIE Number tax?
Each NIE Number is subject to a police tax of 9.64. We will provide you with a form to take to the bank before your appointment which you will need to get stamped, and hand in at your appointment. Its unfortunately not possible for us to do this for you as you need the original bank stamp on the document to hand the the police.
Can I make just one NIE Number appointment yet hand in paperwork for both my partner and I?
Each NIE Number applicant at the Police station requires their own CITA PREVIA appointment.  The police will not process more than one application per booking.
To get your Spanish NIE Number today use our easy Simple NIE Number booking form and our staff will be in contact soon.
1.) Benidorm/Alicante/Calpe/Altea/Denia
Benidorm & Alicante, yet again for the fifth week running hit's our number one hot spot for getting a NIE Number. 89% of applications were from UK Citizens. A huge 99% of applications were to obtain work in Benidorm.
2.) Madrid
Madrid came in Close second on our Leader board with people clambering to get their NIE Numbers. In contrast to Benidorm only 18% were from the UK, with a large percentage coming from Germany and France. Madrid was also the most popular Region of Certificate of the EU booking *Residency. The current waiting time for a NIE Number appointment in Madrid is 1 week.
3.) Barcelona
Barcelona is holding its place in our NIE Number Chart. 63% of applicants on our NIE Number website were from the UK. 82% were moving to Barcelona for work and 4% Requiring a NIE Number to buy property. The Police station in La Rambla was the most requested booking. The average wait in Barcelona for an appointment is currently 1-2 weeks.
4.) Valencia
Valencia always holds its place as a busy Region to get your NIE Number. Booking times have been as quick as a few days in some area's. One applicant we managed to get booked into an appointment the next day. 21% of applicants were from the UK.
5.) Malaga, Marbella,Estepona, Fuengirola, Torremolinos, Benalmadena
Marbella, Malaga seems extra busy this week with a good number of NIE Number applications, 93% of those applications were to obtain work. The most popular towns were: Marbella, Torremolinos, Estepona, Benalmadena, Coin.
6.) Almeria/Murcia
Almeria slips back one place this week. With the main tourist season already started and most jobs filled this may explain why. Only 17% of NIE Number applications were to obtain work contracts. 51% were to Buy Property in Almeria. Murcia is still a good place to get a NIE Number asa the waiting times are very short.
7.) Marbella, Malaga
Marbella also slipped down our chart. 63% of people requested a NIE Number for Social reasons or Buying property rather than looking for work.
8.) Ibiza/Mallorca (Balearic Islands)
With the club scene in Ibiza already underway, and jobs now scarce the number of NIE Number applications has fallen for a 5th week running (down 52%). Its now possible to get a NIE Number appointment in Ibiza in 3-5 weeks.
9.) Sitges/Barcelona
Sitges stays steady for its applications for NIE Numbers. Over 91% of NIE Number applications were for property purchase.
10.) Las Palmas & Tenerife
Las Palmas & Tenerife has joined our leader board this week. Its NIE Number applications rose by 22% over the past week. Most applicants noted they needed a NIE Number for work.
Overall the percentage of NIE Number applications for work were 66%, 32% for property purchase, 2% required a NIE Number to inherit property/money, and 1% for other reasons.
What our NIE NUMBER SPAIN Customers say about us….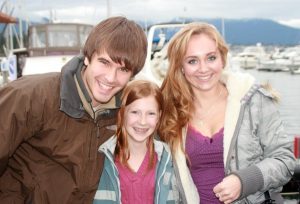 As EU Citizens the Shaw family made the move to a new life in Spain in January 2017. Jackie and Steve moved over with their Daughter Sophia and opened a café/bar in Benidorm. They all needed their NIE Numbers before they could start working. They Said:
We had heard a lot about the fact we needed to get a Spanish NIE Number in Benidorm before we could start working.

We looked at a few websites but they was expensive and required us to visit a Notary in Spain. When we found the MY NIE NUMBER website was pleased to find it was so economical as for three of us with a different website would have cost almost 600 euros. We found the online NIE Number booking form easy to use and had our NIE Numbers within 2 weeks.

We would highly recommend you. Thank you.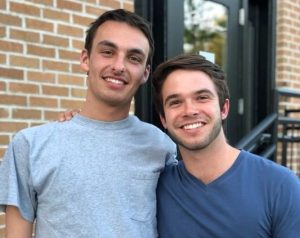 Travis and Mark moved to Spain in March 2017 from Brighton in East Sussex, UK. Travis secured a job in a marketing company and Mark was continuing his studies. Both Mark and Travis needed NIE Numbers.  They said:
Thank you so much for your fast service. Moving to Spain was a real last minute thing when I was offered a job here. I had never even heard of a Spanish NIE Number before let alone know how to apply.

I placed my order online and my NIE Number appointment was confirmed in a couple of hours. I was able to start working the next week.

We will certainly recommend you to our friends who need a NIE Number in Spain.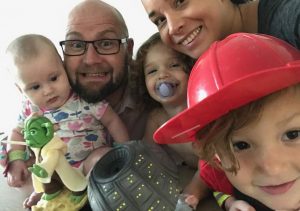 The Ross family moved to Madrid in March 2018 and needed to have their NIE Number appointments on the same day as they was buying a property in Madrid, they said:
Moving to Spain was hard work with two small children under 5. We urgently needed our Spanish NIE Numbers so we could complete our house purchase. The guys at www.mynie.co.uk managed to find us a cancellation appointment the same week and we had our NIE Numbers in no time.  We also needed NIE Numbers for our children and this was sorted out really quick.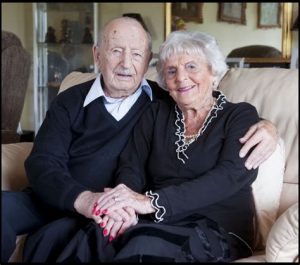 Janice and Bob moved to Spain in January 2016 from Cornwall, UK. When the couple (who have been married for 30 years) moved to Spain they didn't originally need there Spanish NIE Number as they rented a house to start with.  However after a year of renting a Villa they decided they liked Spain and wanted to buy a house of their own.
They came to us and ordered their NIE Numbers using our online booking form. They said:
As an older couple we didn't really have a clue what a NIE Number was, or how we went around booking a NIE Number appointment. We used the contact form on the website and Lisa called and explained everything clearly. We had to go back to the website and fill in the form with our details but it was easy.  Lisa even phoned us on the day of our appointment to check we was ok and we got our NIE Numbers.

Thank you to the NIE Number team for your help, Janice and Bob x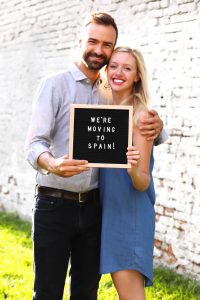 Simon and Claire moved to Spain in December 2016 to run there dream B&B business in a little village just outside Alicante on the Costa Blanca. They put in a last minute offer on a property, so the race was on to get their Spanish NIE Numbers extra quick. They Said:
Total Panic set in. We found our perfect B&B business, but without our Spanish NIE Numbers we wasn't able to buy it. We contacted MY NIE Number, who said the wait was around 6 weeks at the police station. Luckily they managed to get us into a cancelled appointment the next week so in total we got our NIE Numbers in 8 days which was great.

We brought our Dream B&B and although a struggle to start its working out really well. Thank you to the My NIE Number team for your Stirling fast work.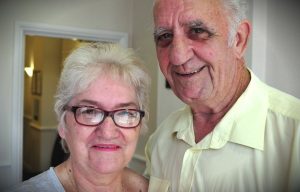 Retired couple Joan and Fred from Greater Manchester decided to up sticks and leave the UK after a lifetime of hard work to spend time together in Spain. They wanted to purchase a Caravan on the Camping Benisol site in Benidorm but the site owners said they needed a Spanish NIE Number to buy the Caravan and rent the plot of land. 
They came to us to get things sorted. They Said:
To be honest we had never heard of a NIE Number before. We wasn't even sure what it meant. We searched around on Google looking for information and stumbled across the MY NIE Number website.  We found the site really easy and simple and I think that's why we choose to use you. You was also the cheapest service and being pensioners that helped a lot. We were quoted over £200 each by another company.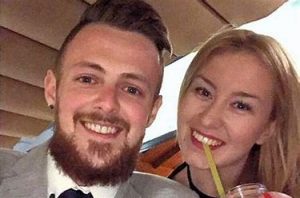 Judith and Mark moved to Ibiza this year for a new life in the sun. Mark worked as a fork lift driver in the UK and Judith works freelance as a Illustrator. Mark secured a job in a factory in Spain, and Judith continued her work with her publisher Illustrating children's books. They both needed their Spanish NIE Numbers fast.
We asked them what they thought of our NIE Number service:
We made the grave mistake of trying to fill out the booking forms our self's. I accidentally put marks date of birth in my application and when we noticed it was to late to cancel the appointment. We decided to try our luck and went to our appointments anyway.

Because we had filled in the forms incorrectly we was sent away. Luckily we found your website and within a few hours all our problems were solved and we managed to get a new appointment in just a few days. Lisa, Thank you very much for your fast response to our dilemma. Very Much appreciated!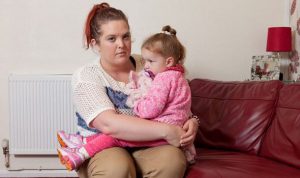 Single mum Chole from Basildon, Essex decided to move to the Costa Del Sol with her daughter to start a new life. She was shocked to find out she needed a Spanish NIE Number to register her child in a school in Spain. She came to us for help. She Said:
I had never heard of a NIE Number before. I assumed it was some sort of Social security number in Spain. Luckily I found your website and you guys managed to sort it all out for me. I now have my Spanish NIE Number certificate and managed to sort out a school for my daughter.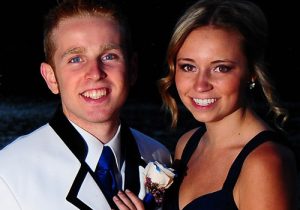 This married couple were left a house in Spain when his Grandmother sadly passed away. The solicitor in Spain told them they needed a NIE Number to be able to inherit assets in Spain. They Said:
It was a very stressful time in our lives. We can just lost my Grandmother and now the Spanish solicitors would not release her assets until we all had our NIE Numbers in place. Thank you to Lisa and the team at MY NIE NUMBER SPAIN for getting us sorted so quickly.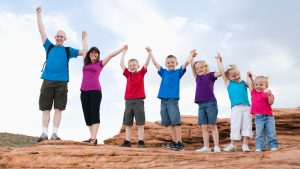 The entire Roach Family moved from Manchester in the UK, to Alicante Spain and needed their NIE Numbers Fast. They came to us for advice about if they needed NIE Numbers for their children. In the end if was decided that only the parents would get their NIE Numbers as the police station may have been to stressful for the Children.
We Booked them two separate appointments so one could stay with the children while the other went to the NIE Number appointment at the Police Station. They Said:
The kids were so excited about being in Spain. But we had to quickly secure work to be able to afford to stay in Spain. The great people at MY NIE NUMBER SPAIN booked us two separate appointments so one of us could stay with the Children. The appointments were quite quick both within a couple of weeks. Great Service. We will recommend to our friends.
Quick Links to our NIE Number Blog
Are you an Ex-pat Living in Spain and need your NIE Number? Read our Ex-pat guide to NIE Numbers. Why you need one, what benfitis you get from having a NIE Number and how to get one.
Do I need Health insurance to get a NIE Number in Spain
There is a difference in the requirements needed to get a NIE Number in Spain for EU and non-Eu Citizens. Find out if you need health insurance to get your NIE Number.
In Recent times with long waits for a NIE Number appointment in some regions people have started using Fake NIE Numbers. Read about the pitfalls of using a fake NIE Number.
Want to save time? Fly in, get your NIE Number and fly back out again. The quickest way to get a NIE Number in Spain
I've been refused a NIE Number
Have you been refused a NIE Number? Lack of Proof? turned up late to your appointment? Read what to do next.
Can I get a NIE Number with no appointment
Although some people say it is possible It is near on impossible to get a NIE Number without a CITA PREVIA appointment. Read more on our blog.
Get a NIE Number from the Spanish Embassy
Our guide to getting your NIE Number from the Spanish Embassy. Do you want to get your NIE Number from the Spanish Embassy in your home country before you come to Spain?
Need a NIE Number Urgently? Read how we can get your NIE Number today Urgently. Need a NIE Number fast? Give us a call today!
How long will it take to get a NIE Number
A detailed list on our blog on how long it takes in each Province to get a NIE Number.
What's the difference between a NIE NIF TIE
A guide to the Deferent numbers given out in Spain. Do you need a NIF, NIE OR TIE?
Proof required to get a NIE Number
A guide to what proof you require to obtain a NIE Number.
What does a NIE Number cost? Find out on our blog.
Have you lost your NIE Number? Find out what to do on our blog
How will Brexit affect your NIE Number? Read More.
Is a NIE Number a legal requirement
Why do I need a NIE Number?  Do I have to have one by law?
How can I download the NIE Number forms in English.
Need your NIE Number Fast. Read about our Fast service on our Blog.
Does obtaining a NIE Number mean I have to pay tax in Spain?
Tax and NIE NUMBERS.